Roslindale entrepreneur launches skin care line Eu2Be
Bridgit Brown | 11/14/2013, 6 a.m.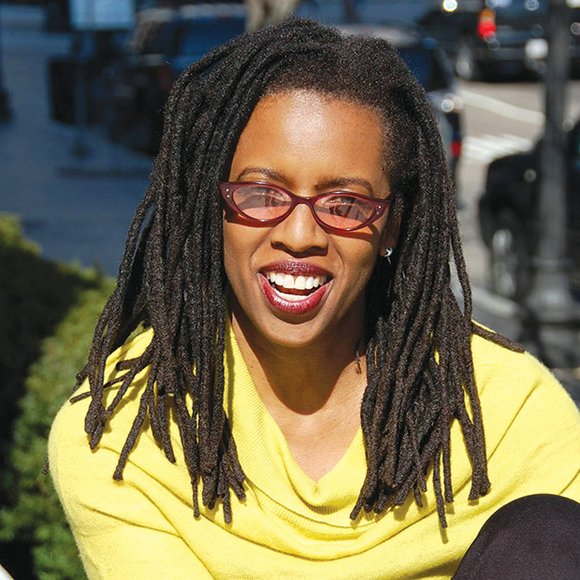 Several of the problems that she dealt with had to do with the very thing that she's relying on to help her flourish, like the website and its functionality.
"Initially, I made a choice for a site that was based on something near and dear to my heart, it's design," said Jones. "This site had a great template, and I was ready to go with it. But when it came to facilitating sales, I discovered that while this company had a great design it didn't have the best integration to the stuff that really mattered, like my bank and the way that sales happen, which is connected to how to track inventory, and how to communicate with customers all around the sale. So I had to completely move everything to another site and compensate for the loss."

The technology also made it possible for her to cut operational costs. She thought she needed to hire an individual to build her site, but after a few online searches, she found what she needed. "There are great websites tools out there that are so easy to navigate that you don't have to be a web master to get them up and going," she said.
And though she has made a few key investments, like hiring a graphic designer to help with the imaging and a writer to carve out the message, she runs a considerably lean operation.
"Online tools are also not the only answer," Jones explained. "If I had stayed with that first website, I would be in major trouble. I thought through my decision on how to engage a consumer — a consumer who really likes to have a sensuous experience with the product is the consumer that I want to reach, so I needed a tool that would help me to facilitate that. I'm not a computer geek or a technology guru. I'm not someone who's online 24-7, playing around with all these tools. I'm more interested in the people who have this problem that my product can solve. That's where my focus is."
Jones said it's not about the bright shiny object but more about what one is able to do with those tools, and what fits into one's infrastructure. "You can take the best technology, but if you're not able to fold it into what you're doing then it's not workable. You will spend most of your time trying to work on the technology problem instead of working downstream to the customer."
Establishing a customer base and then building momentum from there has been key to her efforts since conceiving of Eu2Be two years ago. In those very early stages she held a number of sample sessions that helped her understand the target market and even finalize the scent for Eu2Be. At this stage, Eu2Be is on the market and making its official launch in difference cities, like last Monday's launch in San Francisco.
"I don't have a retail store," said Jones. "So I have to get out there, meet with consumers, show them what I have, and prove its value."
On Friday Eu2Be launched at Joanne Rossman, a specialty boutique in Roslindale Village. Other city launches are planned to take place in the coming months. Find out more about Eu2Be online at www.eu2be.com.