Roslindale entrepreneur launches skin care line Eu2Be
Bridgit Brown | 11/14/2013, 6 a.m.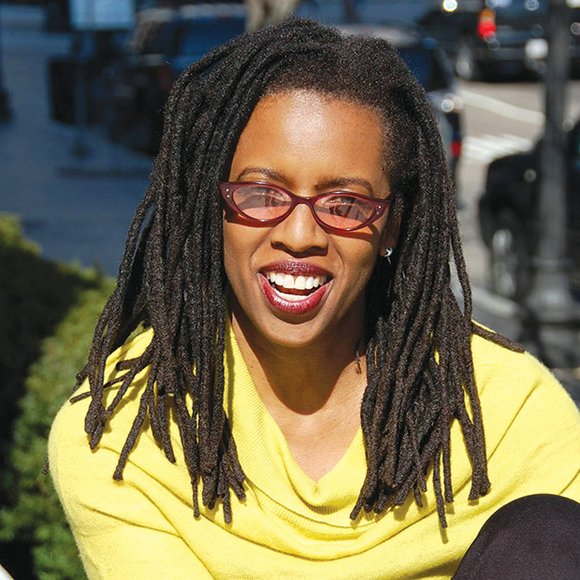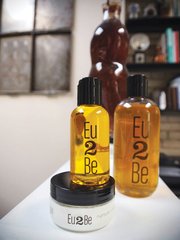 Charla Jones calls herself a "serial entrepreneur" not because she's earned millions from the businesses that she's created, but because she's driven by innovation, can take chances, and has actually experienced the benefits of positive risk-taking.
Case in point: Her first attempt at starting a business was Annabel's Ice Cream, which she and a friend established in the 1980s. Today it's a thriving small business located in cozy Portsmouth, N.H.
She's helped to start up dozens of other businesses since then, including a very successful San Francisco-based marketing communications firm. Her specialty is integrated marketing communications, a service that she continues to provide even though she's ventured out on her own to startup Eu2Be, a collection of skin care products promising to serve a unique need in the skin care market.

"One of the things I discovered in the focus groups that I did around Eu2Be," said the Roslindale resident, "was the amount of time that people spend on themselves, like when they're getting ready to go to work in the mornings or into their lives. It's about 10-to-20 minutes, and it's a very important time. It's when we give attention to our skin. We wash our face, oil and lotion our skin. I saw a unique opportunity to design a product that could be used during that time."
But Eu2Be is for the consumer seeking a deeper skin care experience, explained Jones. "It's really a product for people who are aware of the fact that global warming is upon us and that our skin is under enormous stress. It's our largest organ and it performs malfunctions, and it needs nutrients. These products were created with these things in mind."
Eu2Be includes a liquid wash, an oil and a lotion. It gets its name partly from Jones' great aunt Eugenia who taught her much of what she knows about inner and outer beauty. "Eu" is also the symbol for the mineral europium, which carries an illuminating effect. The last part of the title, "2Be" is about aspiring to be beautiful.

"Eu2Be includes 15 different moisturizing oils that provide nutrients to the deeper layers of the skin," said Jones. "It's not superficial at all. I specifically wanted a product that would help new skin cells thrive and give a nice glow to the skin. People who have used it are already saying that they can see the difference."
But like any business owner, what Jones wants is to get more people to experience the skin moisturizing effects of Eu2Be, a task that might prove difficult since she's trying to run a business that deals with the senses through an online retail model.
"You have to really think in innovative ways about how to engage technology with humanity," she explained. "People can't smell or sample a product online. So I'm not mistaking technology as an 'and all' answer here. Technology offers tools that put your passion and vision into action. They activate, and help you realize things. I'm not sure that they provide direct answers, but they do help to facilitate problem solving."