MassQed Man: Boston artist uses the face as a canvas in new work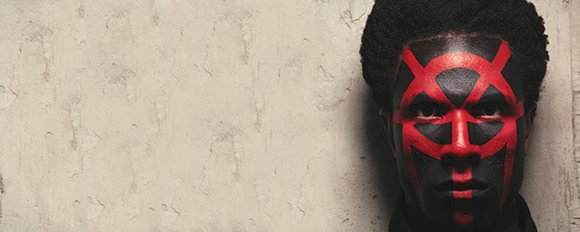 Callahan chose an alternative spelling of the word "mask" because unlike Callahan's project, the word "mask" is often associated with disguise, distortion or hiding, according to yearofthemassq.com.
The idea of MassQing came out of an event Callahan's musical group, Fear and Fancy, held while in California.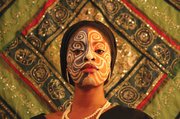 The group held a masquerade ball where people had to paint masks on themselves that revealed something about their background.
"It was really a way to bring a lot of people together in a different way and the mask became your ticket in. It was sort of your right of passage," Callahan said. "California is pretty diverse in terms of there's a lot of different cultures there, but they don't usually comingle. At the masquerade ball we were able to bring all of these people together."
Callahan hasn't placed a deadline on the project and says that the word "year" in the title of the project is more representative of it being an expanded version of 'Month of the MassQ' than it being a yearlong project.
Since starting the project at the beginning of the year, Callahan has MassQed about 20 people including "host mothers" who act as foster parents in a community in South Africa during a trip there in April.
When the project comes to a close, Callahan hopes to create a mobile multimedia installation that would include the recorded interviews done during the sessions, he said.
To learn more about Year of the MassQ, visit yearofthemassq.com.
To watch videos from the Month of the MassQ project, visit monthofthemassq.tumblr.com.