MassQed Man: Boston artist uses the face as a canvas in new work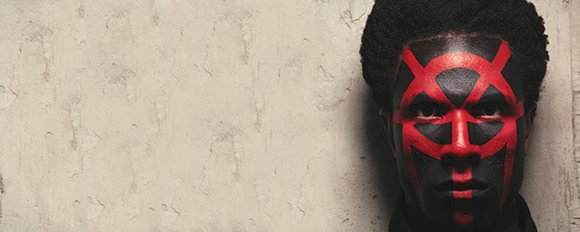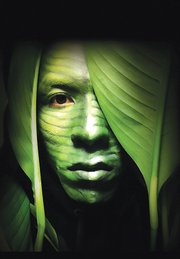 For a month straight, Roxbury resident Dan Callahan spent a few hours each day sitting in a chair in his room, painting a pattern known as a "MassQ" on his face.
He documented the experience in short video vignettes and titled it "Month of the MassQ."
Callahan, 29, began the project a few months after leaving California and returning to his Dudley Street home in November 2011.
Callahan described the transition as a quarter-life crisis of sorts and said he found himself questioning his identity during that time.
"I really couldn't express myself artistically, which was a nightmare, so I just started MassQing out of desperation," said Callahan, who studied animation at Pennsylvania School of Design.
Since then, Callahan has began an expanded version of the project titled "Year of the MassQ" where he interviews outside subjects, sometimes recording their conversations, and then paints their faces as a way of telling the subject's story.
After the MassQ is complete, there's a brief photo shoot and then the subject washes the MassQ off.
"It's using the MassQ as a platform to really create art and art specifically that revolves around identity, communion and permanence or change," Callahan said.
"Those really ended up being the three core concepts of MassQing. 'Month of the MassQ' was about me finding my new identity and 'Year of the MassQ' is about my community and how my art engages my community."
Callahan said he doesn't have specific guidelines when it comes to deciding who to feature, but usually they're people who are active in the community.

During a session with Bethel AME co-pastor Gloria White Hammond, Callahan listened to the international women's right activist talk about her experience with sexual abuse as a child.
The two used the recording to create a video for the 1 Billion Rising Campaign where one billion men and women dance on a day in February to end violence against women.
The video shows flashes of the MassQing process, which starts with three white lines that shape the inner part of White Hammond's forehead and her cheeks and ends with her face outlined in yellow, pink, green, blue and white.
While Callahan works with a limited palette of colors, mostly primary, he never creates the same MassQ twice.
One of the most important parts of the three to four hour sessions is washing the MassQ off, Callahan said.
"It's a part of the change and permanence concept that I never make the same MassQ twice. I never try to copy myself. The MassQ can't be worn forever, you have to wash them off," Callahan said. "The MassQ is really supposed to not only reveal who you are, but [show] who you are in that moment, like the state where you are now. Once that moment passes the MassQ is gone and you can't really recreate it."
The thought of having his work washed away isn't a sad one for Callahan.
"The beauty is when one moment passes, a new one can begin. When things go, something new can come and that's hopeful," he said.