Reeves defeated, Benzan elected as first Latino on Cambridge council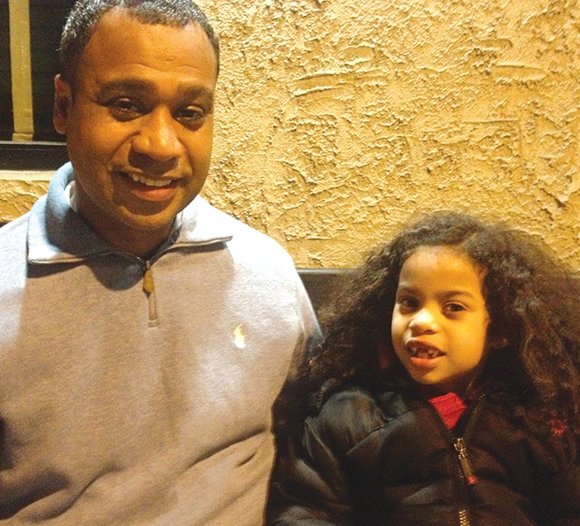 Benzan, a black Latino who grew up in Central Square, previously ran two campaigns for state representative and one for state senator. He unsuccessfully challenged incumbent state Rep. Alvin Thompson in the 1996 Democratic primary. In 1998, both Benzan and Thompson lost to challenger Jarrett Barrios, who served several terms before winning election to the state Senate. After Barrios, a Florida native born into a Cuban exile family, resigned from office, Benzan ran in the special election to replace him but came up short.
In this year's municipal election, Benzan's fourth try at public office, the 41-year-old Howard University graduate received an impressive 1,258 number one votes and was elected in the 16th round.
"I hadn't wanted to run for council before and challenge Ken," said Benzan. "But this year, there were two open seats."
In finishing first among non-incumbents, Benzan raised over $50,000 — the most of any candidate — and had over 100 volunteers working the phones and canvassing.
During an interview at a Central Square eatery around the corner from his home in Area 4, Benzan said two encounters captured the spirit of why he ran for office. Just a few days before the election, he was stopped by a blue-collar worker, "an older gentleman, an Irish fellow, who just looked like he could use some rest," said Benzan. "He told me he had been out all day delivering oil and knew me and my dad from the days when we used to deliver fuel for Tropical Oil all over Cambridge and Boston. He told me he couldn't afford to retire and didn't have any health insurance. That's the kind of person I want to help."
On election day, Benzan, the father of twin 7-year-olds, said he was greeting voters outside the Graham-Parks School at the base of the tony Avon Hill neighborhood. While saying hello to voters like U.S. Sen. Elizabeth Warren and former state Attorney General Scott Harshbarger, he met a homeless man whose voting address was a shelter in nearby Porter Square.
"It was just before 8 p.m.," said Benzan. "He was my last vote of the day. I spent 10 minutes listening to him talk about the need to connect Cambridge kids with the opportunities in Kendall Square by improving their math and science performances. He wanted to see them succeed in ways he had not. What that showed me is that everyone has something to offer."
Jim Spencer, a political consultant who has served as a Simmons adviser for over a decade, said Benzan's election signals the arrival of Latino voting power in Cambridge. "The number of Spanish-speaking voters is rising in Cambridge, just as it is all over the state," said Spencer. "Dennis tapped into that and of course he identifies with the African-American community as well."
Harding, a classmate of Benzan's from Cambridge Rindge and Latin Schools, first won election to the school board in 2001 by seven votes. He lost the seat in the 2007 election and regained it in 2009.