Jason Collins' disclosure follows NBA's progressive tradition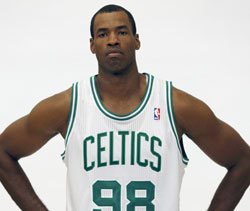 With that, in a 1969 atmosphere, the future Kareem Abdul-Jabbar opened himself to fan disapproval, player misunderstanding and media criticism. While Collins played 12 NBA seasons before making headlines, Alcindor put his livelihood, and the success of the expansion Milwaukee Bucks franchise, on the line.
Islam was highly misunderstood by a majority of US sports fans in 1969, a year when the most famous Muslim athlete, Muhammad Ali (whose denomination was much different than the orthodox beliefs of Abdul-Jabbar) was in exile because he had been stripped of his heavyweight championship for refusing induction into the armed service.
Yet few if any journalists cited the courageous stances of Baylor or Abdul-Jabbar when covering the Jason Collins bombshell.
In addition, though women's pro basketball is not classified by mainstream media as a major sport, three-time Baylor All-American Brittney Griner announced she was gay two days after being the first player selected in the WNBA Draft.
 What Jason Collins did is important, given major team sports' role as a microcosm of society. Its significance is borne out by media reaction by individuals as varied as NBA Commissioner David Stern, Kobe Bryant, analyst Chris Broussard and NFL wide receiver Mike Wallace. His decision will also resonate with pro athletes who may be emboldened to make similar admissions. If Collins is signed by a team to play in '13-'14, players will not purposely try to injure him, as pitchers threw at Robinson, or base runners attempted to spike him.
The sporting world in 2013 is a different world than it was 1947, thanks largely to basketball figures such as Baylor and Abdul-Jabbar.
Bijan C. Bayne is the author of the upcoming book, "Elgin Baylor: The First Superstar."