Craig Robinson chats about new film "Peeples" co-starring Kerry Washington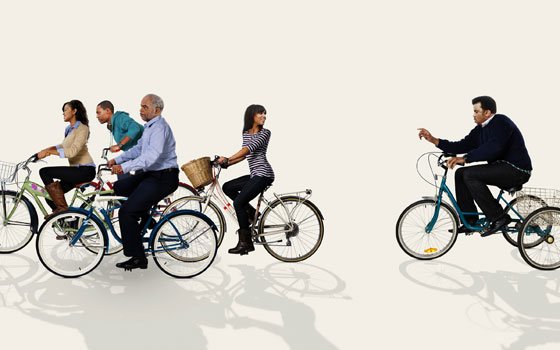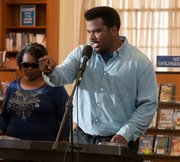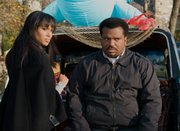 Craig Robinson plays Wade Walker, who is trying to marry long-time girlfriend Grace Peeples, played by Kerry Washington, in the new film "Peeples."
Craig Robinson is now appearing in the final season of "The Office" on NBC, where he portrays acerbic Dunder-Mifflin employee Darryl Philbin. He is definitely a world away from his original career intentions: Before deciding to pursue a comedy career full-time, Robinson was a K-8 teacher in the Chicago Public Schools.
He earned his undergraduate degree from Illinois State University and a master's in education from St. Xavier University. It was while studying education that he discovered his love of acting and comedy upon joining the famed Second City Theatre.
Robinson made his mark on the comedy circuit at the 1998 Montreal Just for Laughs Festival. That year, he also won the Oakland Comedy Festival Awards and the Miller Genuine Draft 1996 Comedy Search. He soon went on to perform his act on "The Jimmy Kimmel Show" and on "Real Time with Bill Maher" before being cast in the hit show, "The Office."
His rise to success with "The Office" and his stand-up prowess quickly brought him to the attention of comedy maven Judd Apatow, who gave him roles in "Knocked Up" and "Pineapple Express."
Here, he talks about his first leading man role as Wade Walker in "Peeples," a comedy co-starring Kerry Washington, star of ABC's "Scandal."
What interested you in "Peeples"?
When I met with [director] Tina Gordon Chism, I was impressed with her passion about the project. She had lived this experience of dating someone from a family with so many secrets, and watching them unravel. So, she knew what she was talking about. And when she let me know that Kerry Washington was playing the love interest, I went, "Okay, I'm in! Let's go ahead and do it."
Do you think that your role describes a challenge most black men face today, of trying to fit into upper-class black society? Or was the movie just "Meet the Parents" with an African American twist?
"Peeples" is definitely not "Meet the Parents." It's more a movie about family secrets. It does explore class issues somewhat, but it's mostly about living your own truth.  
What was it like to be on the set with legendary actors Diahann Carroll and Melvin Van Peebles?
Diahann Carroll delivered a very moving speech at the start of the whole project, and Melvin pulled me aside on the set and told me to, "Stay strong!" in a way that carried considerable heft. These people are legends, and we couldn't have been more thrilled about their participation in the movie and blessing it. It was superb.
What is your earliest childhood memory?
Banging on the piano while my grandmother was watching me. I'd run up to her and ask: "How was that, Grandma?" And she'd say, "That was beautiful, baby!" And I'd run back to the piano and play some more. I'm sure that's why I still play today, because I was encouraged from such a young age, 2 or 3.