Forry looks to continue public service as 1st Suffolk district senator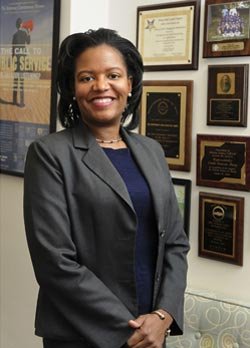 Housing:
I believe that housing is a critical component of strengthening our communities. As a State Representative for the past eight years, I've worked with families facing foreclosure and helped them to keep their homes, which is important because strong families make for strong communities.
I've worked on legislation and initiatives to prevent foreclosures and protect affordable housing for residents.
Healthcare:
I'm proud to say that in Massachusetts, about 94 percent of residents have health care. I supported the healthcare cost containment bill because it was imperative that we figure out how to bring down spiraling costs, and I sponsored an amendment that allows small businesses to save money by reducing their fair share assessments by not counting employees who already have qualifying insurance from another source. This is big, because it's all about protecting our small businesses.
I'm also very proud of the establishment of the Food Policy Council, which I introduced and sponsored with Rep. Steve Kulik, because it supports local agriculture with food production, distribution and sale, and looks at ways that we can get healthier foods into our schools and communities.
Education:
Education is paramount — it's everything. I'm a State Representative because my parents stressed education. Some of our schools do very well, but we need to improve the education system in the City of Boston. We need to tackle every component and not just elementary, middle and high schools but higher education as well.
In 2010, the Legislature worked on education reform and allowed the City of Boston to capture $250 million in federal funds for Race to The Top incentives for its 12 failing schools. I filed an amendment that allowed them to immediately access those funds.
Ultimately, though, we have to recognize that the burden can't just fall on teachers. The community has to step up along with our elected officials and administration.
I support Gov. [Deval] Patrick's initiative around community colleges to offer training that prepares people to go into the workforce.  We also need to cherish schools like the University of Massachusetts Boston, because they've done incredible work under Chancellor Keith Motley with the development of some of their state-of-the-art facilities.
Business And Economic Development :
It has been an honor to be House Chair of the Joint Committee on Community Development and Small Business for Speaker [Robert] DeLeo. Small businesses are the economic backbone of our state. When the recession came, they kept people employed. It was the big businesses that were laying people off. They're also deeply connected to neighborhoods and communities. That's why it was important for me to tackle the issue of healthcare costs that were choking small businesses and work to expand their access to capital and credit. We're working on the final pieces of the "one-stop shop" for Massachusetts entrepreneurs and small business owners who are seeking out business counseling services or technical assistance but don't have the time to come to us.  
Equal Marriage/Civil Rights:
When I came into office in the 2005 special election, I had the opportunity to support equal marriage, or civil rights, because that's really what it is. I was happy to be able to take a vote to ensure the preservation of civil rights for all people regardless of their gender, race, age or sexual orientation and I will continue to do so in the state Senate.
Dorchester Seat vs. South Boston Seat:
First of all, the 1st Suffolk Senate seat does not belong to any one certain community. It is the seat of all of the people in the communities of Dorchester, South Boston, Mattapan and Hyde Park. I am going to represent all of the people of the district and I look forward to knocking on doors from South Boston, to Dorchester, to Mattapan and Hyde Park.
I'm a person who reaches across cultural, ethnic, religious and economic lines to build coalitions and partnerships. I want to strengthen public education and economic opportunity for everyone, not just some of the people. I want to work on issues like domestic violence and drug abuse in all of our neighborhoods, not just some of them.
I have 17 years in the public sector and I have relationships across the district. I've worked with Senator Jack Hart to bring resources to Mattapan and he's worked with me to bring resources to South Boston. I look forward to traveling across the district and asking for the vote.