New exhibit explores roles of women in the Civil War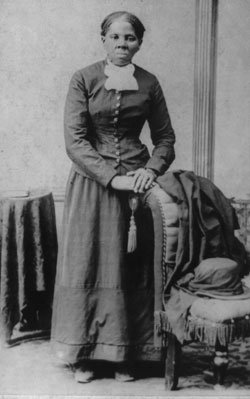 In her opening remarks for the "Freedom Rising Exhibit" last Sunday, Beverly Morgan Welch, executive director of the Museum of African American History, asked attendees last Sunday to "imagine yourself seated here 150 years ago."
Welch recounted for audience members how notable abolitionists such as Frederick Douglass and William Lloyd Garrison gathered in 1863 in what is now the newly restored African Meeting House to begin recruitment efforts to enlist the first black soldiers from the North to fight in the Civil War.
"With Frederick Douglass at the lead," she said, "he chose only the best, the bravest and the brightest of our men to serve" in the Massachusetts 54th Regiment led by Colonel Robert Gould Shaw.
Welch also prompted the audience to think about the "Tubman-like" efforts that aided and assisted these men as they fought courageously and gave their lives to end slavery, referring to Harriet Tubman.
Dr. Lois Brown, professor of African American Studies and English at Wesleyan University, helped to illustrate the vitaal role women played, delivering the exhibit's opening lecture, "Women and the Civil War: Charlotte Forten, Susie King Taylor and Harriet Tubman." "These were focused, purposeful women," she said.
Noting the centennial anniversary of Harriet Tubman's passing, Brown spoke about her unwavering commitment to freeing slaves, first through her heroic efforts in paving the way for the Underground Railroad, then serving as the first woman to lead an armed assault during the Civil War.
Even after Lincoln signed the Emancipation Proclamation in January of 1863, Tubman continued her insistence on racial equality. When Colonel James Montgomery and his troops led an assault on a collection of plantations along the Combahee River in South Carolina, it was Tubman that served as his key advisor and accompanied the raid.
In her lecture, Brown reported how Tubman successfully led 300 black soldiers in this mission, not losing any of them to fatalities. "General Tubman," (as she was aptly named by Abolitionist John Brown), along with Colonel Montgomery and Union Troops were able to rescue over 700 slaves during this mission.
Although Tubman's contributions were pivotal in this attack, newspapers praised Montgomery for their success while Tubman earned the praise and respect of the men that she led. Brown said that Harriet Tubman proved herself "indispensable to the Union Mission."
Susie King Taylor, the first African American to teach publicly, was admittedly disappointed by the outcome of the Civil War. Brown said that Taylor also had reservations about the nation's ability to remember, so in 1892, Taylor become the first and only African American woman to publish a memoir of her wartime experiences.
After marrying a soldier, Edward King, in the 33rd United States Colored Infantry Regiment, Taylor provided domestic support to the troops. She became a laundress and since the first colored troops did not receive any pay, Brown points out that it was not uncommon for women and wives to work and do what was necessary to support their families.
It wasn't until after the war, while living in Boston, that Taylor started to question their freedom.