Capt. Paul Cuffe made waves in business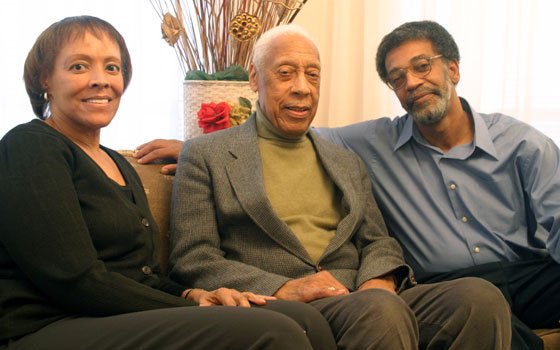 Both men had visions that enabled them to succeed in whaling, shipbuilding and cargo. Considering their mutual interests, their relationship was not out of the ordinary. What was exceptional, however, was for Rotch to introduce Cuffe to fellow Quakers who happened to be successful businessmen. Rarely were the most enterprising African Americans invited into the inner circles of finance and commerce. These contacts expanded Cuffe's business and made him more financially successful than he had ever anticipated.
By 1806, Cuffe's fleet included 10 vessels and a variety of small boats. Cuffe was doing business in the ports of Philadelphia, Boston, New York City, Wilmington, Baltimore, Norfolk, Va., Savannah, Ga., and the West Indies.
Outside of his business pursuits, Cuffe's memoirs and letters offer an insight into who he was and how he coped with everyday circumstances. In order to survive, let alone prosper, Cuffe had to maneuver around the racial barriers of postcolonial Massachusetts. Incidents when the Cuffes entertained Rotch and British friends in their Westport home, but declined to mix the races at their dinner tables, were examples of the difficulties that blacks and whites sometimes had in relating to one another. In this case, the races sat separately to eliminate even the slightest chance of offending anyone.
By today's politically correct standards, this odd concession, made in one's own home, would be considered hopelessly accommodating. Why would a financially successful man such as Cuffe resort to such concessions? After all, Cuffe had the will to maintain a fleet of ships that was almost exclusively crewed and captained by blacks and Native Americans.
The fact is, there were countless incidents where Cuffe had to diplomatically deal with race. He was rarely confrontational, though he was candid about his natural and civil rights. Remembering that Cuffe was first and foremost an ambitious merchant and sea captain who would think twice before putting a financial opportunity at risk, it is easier to understand his diplomacy.
But diplomacy is one thing; fairness is another. As one of Westport's wealthiest men, it was quite natural for the state to levy taxes against him. It was also natural for the state at the time to prohibit blacks — even taxpaying blacks — from voting. As Cuffe and his brother saw it, the issue for blacks was reminiscent of the "no taxation without representation" mantra used by colonists during the American Revolution.
In 1780, the Cuffes and five other freed black men filed a petition with the Massachusetts Legislature, arguing in part that they were "not allowed the Privilege of freemen of the State having no vote or Influence in the Election of those that Tax us yet many of our Colour (as is well known) have cheerfully Entered the field of battle in the defence of the Common Cause."
The Cuffes lost that battle and were forced to pay their back taxes. But three years later, a state court ruled that male taxpayers, both black and white, had the right to vote.
But Cuffe was more than a businessman seeking new markets and publicity. He had a soul; a soul that ached for other blacks still caught in slavery.