Wesley Jonathan teams up with Cedric the Entertainer in new television show Soul man
Kam Williams | 6/27/2013, 6 a.m.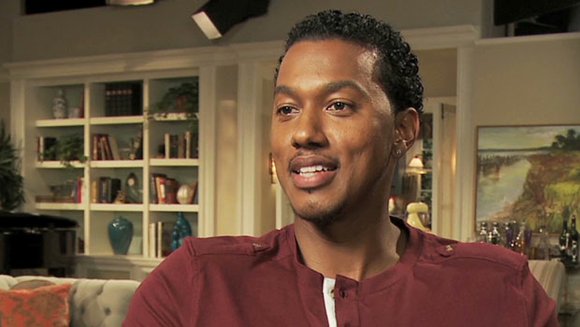 Born in Los Angeles on October 18, 1978, Wesley Jonathan entered showbiz at an early age. He now plays Burrell "Stamps" Ballentine on TV Land's The Soul Man. The show revolves around Reverend Boyce "The Voice" Ballentine (Cedric the Entertainer), an R&B superstar-turned-minister who relocated to St. Louis with his family to preach in his father's church.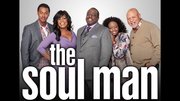 Moving seamlessly between comedic and dramatic roles since he was a young child, Wesley has exhibited an impressive range of acting talent. In addition, he's a gifted and accomplished dancer and athlete, and has starred in countless movies, television shows and commercials.
He made his television debut at just 8, appearing on the smash FOX series 21 Jump Street. He was a series regular on The WB's top-rated sitcom, What I Like about You, starring Amanda Bynes and Jennie Garth, and on the syndicated Teen NBC series City Guys. Since then, he has guest-starred and enjoyed recurring roles on some of the most popular shows on television, including NCIS, Cold Case, 90210 and CSI: Miami.
Wesley recently completed the feature film Cobu 3D, adding to his already extensive list of big screen credits, which includes Speed Dating, The Effect, Remember the Daze, Crossover, Roll Bounce, and The United States of Leland.
He is also a producer and star of the feature Dysfunctional Friends starring Stacey Dash and Terrell Owens. And he recently starred in David E. Talbert's play for BET, What Goes around, Comes Around.
What interested you in attending a Juneteenth celebration in Texas, where it's an official state holiday?
It was only natural, being African American, since it was the actual day on which the slaves were freed in Texas. I had never been here for Juneteenth, so I feel grateful for this opportunity to learn all about its history.
How would you describe your TV sitcom, The Soul Man, in 25 words or less?
In 25 words or less? That's crazy! Let's see … The show is about a former R&B singer of very risqué songs who gets the calling to become a minister. And in doing so, he uproots his family from Sin City, Las Vegas, and moves to St. Louis to take over his father's church. In the process, his family has to make the adjustment from a celebrity's lifestyle to an uncompromisingly holy lifestyle. It's a funny show about family, about change, and about making adjustments in your life.
Isn't Cedric originally from St. Louis in real life?
Yeah, he is from St. Louis.
You spent part of your childhood in Germany. How much German do you still remember?
I was 4 when we moved there, and the little bit that I learned was gone within months after I returned here at 7.
What's it like acting opposite a couple of very charismatic, veteran comedians in Cedric and Niecy Nash?
The greatest thing to me about Cedric is that he's extremely down-to-earth. He's a really a nice guy on top of the fact that he's funny. So, working with him is great because you get paid to laugh all day. And Niecy is just as funny and cool and crazy as he is. Having both of them together is kind of explosive.