Nigerian family considered best, brightest in Britain
This is reposted from March issue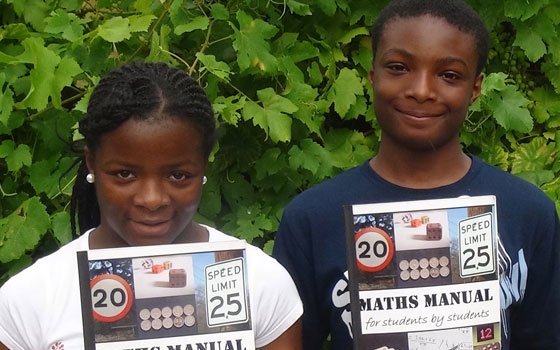 To say the least, the Imafidon family has been blessed with some very smart genes.
The latest bit of evidence came earlier this month when twins Paula and Peter Imafidon aced rigorous exams of the highly competitive British school system and were admitted to high school. Both are only 9 and the youngest ever admitted to high school in Great Britain.
Dubbed the "Wonder Twins," they broke records when they passed advanced-level mathematics papers at the age of 7. A year later they took and passed the University of Cambridge's Advanced Mathematics (FAM) paper, becoming the youngest students ever to pass the examinations.
Peter has ambitions to one day become prime minister, while his sister wants to be a math teacher.
The Imafidon twins are only a part of the highest-achieving family in the history of Great Britain. To Peter and Paula's parents, who immigrated to London from Nigeria 30 years ago, this is nothing new.
Peter and Paula's sister, Anne-Marie, now 20, holds the world record as the youngest girl to pass an advanced-level computing exam when she was just 13. She is now studying at the prestigious Johns Hopkins Medical School in Baltimore, Md.
Another sister, Christina, 17, is the youngest student to ever get accepted and study at an undergraduate institution at any British university at the tender age of 11. And Samantha, now age 12, had passed two rigorous high school-level mathematics and statistics exams at the age of 6, something that her twin siblings, Peter and Paula, also did.
Chris Imafidon, the children's father, attributes the success of his children to the Excellence in Education program for disadvantaged inner-city children.
"Every child is a genius," he told British reporters. "Once you identify the talent of a child and put them in the environment that will nurture that talent, then the sky is the limit."