Rochelle, My Belle
Rochelle Aytes talks about starring in the new ABC nighttime soap opera Mistresses
Kam Williams | 6/20/2013, 6 a.m.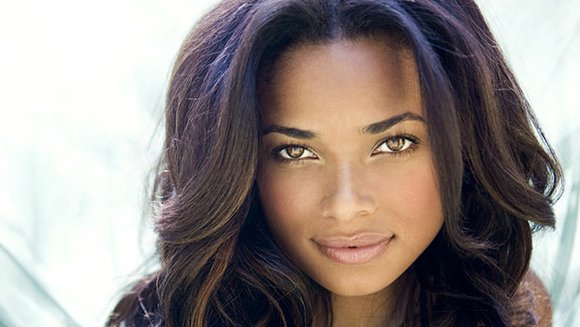 Born in New York on May 17, 1976, Rochelle Aytes is quickly establishing herself as one of Hollywood's brightest starlets with an impressive film and television career on the rise. Rochelle is now starring on Mistresses, ABC's new, nighttime soap opera.

Based on the British TV series of the same name, the show co-stars Alyssa Milano, Jess Macallan and Yunjin Kim. It is a provocative, thrilling, drama that finds four women with scandalous romantic lives caught in storms of excitement and self-discovery, secrecy and betrayal, and at the mercy of the complex relationships they've created.
Rochelle plays the lead role of April, a young widow raising two daughters and running a high-end linen shop. She was previously seen as a series regular on a short-lived but very funny sitcom for ABC entitled Work. And she starred opposite Christian Slater on ABC's The Forgotten.
She enjoyed a recurring role on the hit series Desperate Housewives and Detroit 187. In addition, she has shot guest leads on TV shows like White Collar, Dark Blue, NCIS: Las Vegas, Daybreak, ER, CSI: NY, and on Tyler Perry's House of Payne, as Allen Payne's love interest.
Rochelle made her big screen debut in the summer of 2004 playing the love interest of Shawn Wayans in the romantic comedy White Chicks. More recently, she starred in a lead role opposite Blair Underwood, Tyler Perry and Boris Kodjoe in Madea's Family Reunion.
How would you describe the show in 25 words or less?
Mistresses is about the lives of four women, each going through different versions of infidelity. Their longtime friendship is what gets them through extremely challenging times.
Did you watch episodes of the British version of the program in preparation for the role?
I have actually never seen the British version.
What makes your character, April Malloy, tick?
April is the more down-to-earth, motherly one of the girls. She gets so worked up over prank phone calls and starts to believe that it is the ghost of her dead husband.
What message, if any, do you want the audience to take away from the series?
I hope that the audience is thoroughly entertained. Each story line is very relatable to the average person's life and hopefully they will find comfort in knowing that they are not alone.
What is your guiltiest pleasure?
Coffee and wine.
What was the last book you read?
DeVon Franklin and Tim Vandehey's book Produced by Faith.
What is your favorite dish to cook?
A cheese omelette with spinach and peppers, and home fries!
What excites you?
Planning a vacation on a beach somewhere!
What was your best career decision?
Working with my team. I have the best agent, manager, publicist, acting coach, and lawyer. Without them I wouldn't have the opportunities that I've had.
What was your first big break?
My first big break was White Chicks. I had only been acting for about two years and I certainly didn't feel like I was ready for such an opportunity. It could only be the hand of God blessing me. I accept everything I'm given with great appreciation.