Partners HealthCare Hospitals are working to improve men's health in our communities
A Special Advertorial Section
6/12/2013, 2:56 p.m.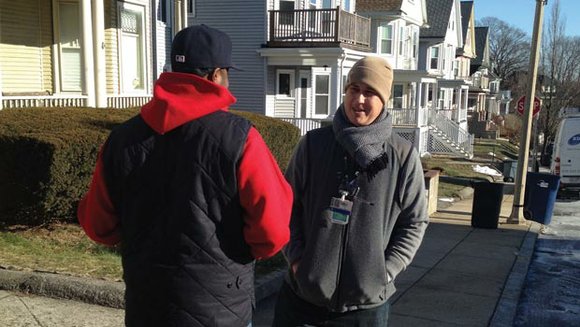 This year, the MGH Center for Community Health Improvement (CCHI) and MGH Youth Programs will provide nearly 500 youth from Boston, Chelsea and Revere with academic, life and career skills that expand and enhance their educational and career options through activities related to science, technology, engineering and math (STEM). These activities allow young people to forge relationship with caring health professionals while building skills through experiences related to STEM subjects and careers, life sciences and health and wellness.
Many of the youth served by MGH Youth Programs are young men of color, and in today's society, they face challenges every day. Recognizing these challenges, the MGH Youth Programs recently sponsored a two-day Leaders Academy for 17 male high school student program participants. The program, created by Accelerated College Experience (ACE), was designed to develop the students' skills to make smart choices, build self-esteem and prepare for college. During the seminar, the young men defined and reviewed the skills and traits of a good leader. They discussed the powerful influence that they, as leaders, can bring to make change in their respective communities. The young men also linked their educational pursuits to their career aspirations, and what it takes to get there.
Christy Egun, the Director of Boston Partnerships for CCHI at MGH, said Leaders Academy draws out the leadership potential in each young man so that he and everyone around him recognize these outstanding qualities. "Our goal is to have these bright young men — our future doctors and scientists and engineers — understand their strengths and seek the paths that lead to very bright and healthy futures for each of them and for their communities," Egun said.