FUEL Education helps low-income families save for college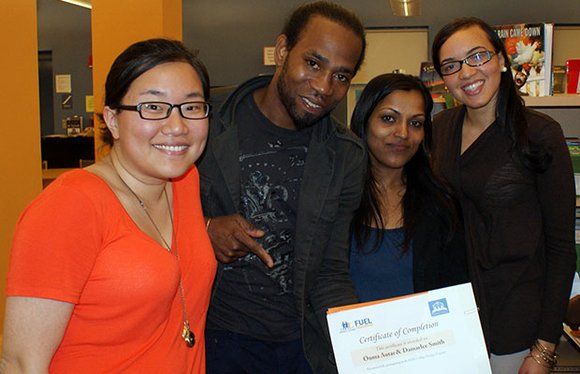 Illuminada Matos also said that FUEL has given her family the confidence that affording college is possible. "I think the best thing is for the kids to have good grades and for parents to be able to support them financially. I think that the price of going to college is high. It is expensive but it is worth it because in the end the student and the student's family see the difference in lifestyle," she said.
She also pointed out that she is very happy to see Jasmin successful and happy at Northeastern. "I am very proud of Jasmin. I am happy that she is working to accomplish her dreams," she said. "I am thankful of the opportunity she has been given and that she is working hard and taking advantage of it."
According to Jasmin Matos, who majors in communications and minors in business administration and law and public policy, she is thrilled to get the opportunity to attend a college like Northeastern.
"I absolutely love Northeastern," she said. "I wake up every day in my dorm and I still can't believe I go to Northeastern and I still can't believe I am a college student."
Matos has also begun to work some with FUEL and other high school students to help them fulfill their college dreams as she has done. She credits the program for supporting the other students' dreams, just as it did for her.
"They are more poised to go to college than the other students who are not getting the same help. They are more aware of what is going on and they know what they have to do to go to college," she said. "They are nervous but they are excited for the process."