Massachusetts Health centers receive much-needed funding to educate uninsured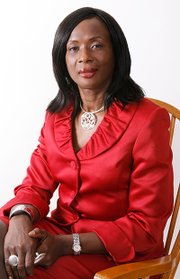 The Affordable Care Act was created to open the doors to health coverage for those who do not have it and now the U.S. Department of Health and Human Services has doled out $150 million to help health centers around the country enroll the uninsured in the new programs.
Massachusetts centers have grabbed $3.4 million in grant money, with many of Boston's prominent health centers benefiting greatly.
"We will use this money to continue to raise awareness of insurance options," said Frederica Williams, president and chief executive officer of the Whittier Street Health Center in Roxbury, which received $117,157. "It is huge for us and it is huge for the community. We should give the Obama administration credit under the health care reform to provide the resources.
"This really gives the assistance and we will be able to reach thousands of people in the community," she added.
All told 35 health centers in Massachusetts received grant money from Health and Human Services. According to the department these centers operate 293 sites to enroll the uninsured in new health coverage options made available by the Affordable Care Act. With the funds, the centers will hire 62 additional workers, who will assist over 100,000 Massachusetts residents.
Last year, more than 600,000 patients were served at Massachusetts health centers, 20 percent of whom were uninsured.
Across the United States, the $150 million in grant money reaches 1,159 health centers.
In addition to Whittier Street Health Center's award, the Codman Square Health Center in Dorchester received $97,049 and Mattapan Community Health Center in Mattapan received $78,261.
The other health centers that received money are Boston Health Care for the Homeless Program ($91,153), Dimock Community Health Center ($90,933), Dorchester House Multi-Service Center ($89,470), East Boston Neighborhood Health Center ($253,028), Fenway Community Health Center ($96,422), Harbor Health Services ($119,467), Massa League of Community Health ($73,784), North End Community Health Center ($75, 214), South Boston Community Health Center ($78,580) and South Cove Community Health Center ($105,794).
According to Health and Human Services Secretary Kathleen Sebelius, the grant money, which was issued by the Health Resources and Services Administration, complements other federal efforts, such as the Centers for Medicare & Medicaid Services-funded Navigator program.
In Massachusetts, the education efforts will focus on the state's new Health Insurance Marketplace — Health Connector —as well as helping determine an individual's eligibility for Medicaid and the Children's Health Insurance Program, the amount of financial help they can get and the best way to enroll in new affordable health coverage options.
Sebelius also stated that the grant money is part of a larger effort to make applying for health coverage as easy as possible. This includes the new HealthCare.gov website and the 24-hour-a-day consumer call center meant to help Massachusetts residents.

Open enrollment in the new Health Insurance Marketplace begins October 1.
The grant money will allow the Whittier Street Health Center to hire a full-time financial counselor and a part-time community health worker. According to Whittier Street CEO Williams, the community health worker will bolster their existing staff of such employees, but the full-time financial counselor is an entirely new and critical position in the quest to get people enrolled in affordable care.