A Heart to Heart with movie star, comedian Kevin Hart
Funny man talks about making it, crying on stage, heartbreak
Kam Williams | 7/18/2013, 6 a.m.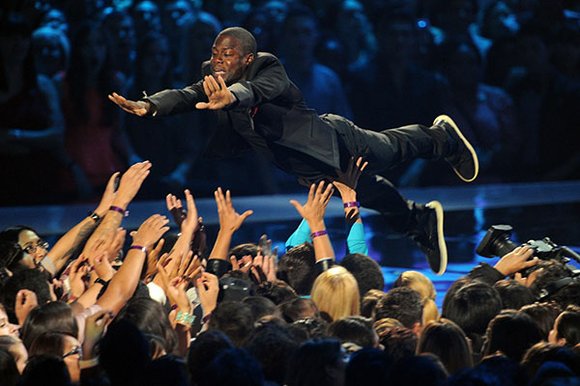 I would spend absolutely every last minute with my kids, telling them how much I love them and how much I would do for them.  
How did your first big heartbreak impact who you are as a person?
Going through my divorce has changed who I am in my understanding of what's good and bad in relationships.
You talk about the divorce in your act. How hard is that?
Once again, that's what separates the best from the crowd. Those who are willing to open up and show a vulnerable side are the ones who have gone on to achieve so many amazing things.
What's the difference between who you are at home as opposed to the person you pretend to be on the red carpet?
None at all. That's who I am.
If you could have a superpower, which one would you choose?
To be able to read people's thoughts.
What key quality do you believe all successful people share?
That's a great question — drive.
If you had to choose another profession, what would that be?
Writing.
With so many classic films being redone, is there a remake you'd like to star in?
If they were ever to remake Goodfellas, I'd love to play Joe Pesci's role.
What advice do you have for anyone who wants to follow in your footsteps?
Hard work and determination equals success. Nothing comes easy. Put your mind to something. The best feeling in the world is seeing the benefits and rewards of hard work.
What is your favorite charity?
I participate with so many, but my goal is to get my own off the ground once I slow down. It'll be dedicated to my mom, who I lost to ovarian cancer. 
How do you want to be remembered?
As a good father, as a great person and as a hard worker.