Sheriff Steven W. Tompkins tackles recidivism with intensive work program, The Common Ground Institute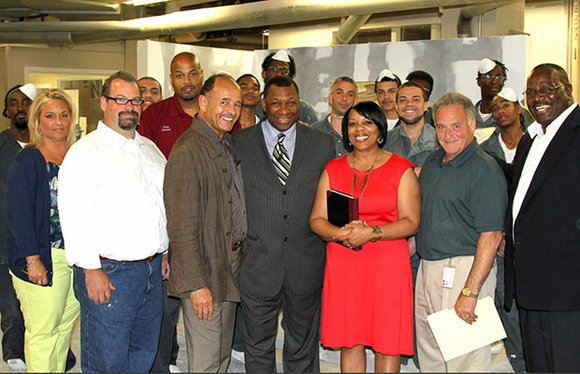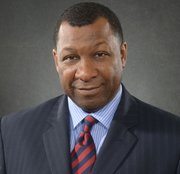 Suffolk County Sheriff Steven W. Tompkins is taking a proactive approach to reducing recidivism and he is asking employers in the community to help.
John B. Cruz, the owner of John B. Cruz Construction company, recently answered the call.
In early July, Cruz visited the Suffolk County House of Correction to speak to inmates taking part in the The Common Ground Institute (CGI) program.
Cruz said he wanted to let them know about the opportunity that there is at a company like his and in the construction industry.
"You don't need a higher education to make it in construction," Cruz said. "We have people working for us that didn't graduate from high school and don't have a GED, but they have a work ethic. And you need a work ethic. As long as you are willing to bust your hump there are some opportunities in construction and real estate management."
CGI is a 10-week instructional program that is divided into two five-week sections, with each section designed to enhance employment skills that will aid inmates in making a successful transition back into society after serving their sentences.
"We have placed a strong interest on vocational education," said Tompkins. "When you teach a guy how to lay a floor or hang a wall, they now have a marketable skill. … With that kind of skill you can probably make a good wage for yourself."
The CGI program has two parts. During the first cycle of the program, CGI students spend their afternoons in a classroom where they are taught carpentry, custodial maintenance, painting and landscaping. Additionally, class participants gain certification from the Occupational Safety and Health Administration (OSHA) by completing a 10-hour course for general industrial safety and health standards. OSHA is the federal agency in the Department of Labor that publishes and enforces safety and health regulations.
At the completion of the first five weeks of classes, participants utilize their classroom instruction by working through the department's Community Works Program (CWP) for the final five weeks of the cycle. During this time, the students apply their knowledge in carpentry, custodial maintenance, painting and landscaping as a means of community restitution.
The Sheriff's Department has partnered with the cities of Boston and Revere and the state in order to complete this final phase of CGI. CWP crews work in conjunction with the Inspectional Services Department, the Department of Neighborhood Development, the Economic Development Industrial Corporation, the Department of Conservation and Recreation and the Massachusetts Highway Authority.
The CGI program was created by Tompkins in 2005 when he was working as chief of external affairs and communications for the Suffolk County Sheriff's Department. As such, the program is very important to Tompkins and he is proud of its success so far. A total of 825 inmates have been enrolled in the CGI program — which has completed 55 cycles — with 686 inmates receiving their OSHA certification for a graduation rate of 83 percent. Three hundred and eighty nine CGI graduates have been placed into employment following their release from the House of Correction.