Smoking
It's for quitters
Like most medications, anti-smoking medications can have side effects. On July 1, 2009, the Food and Drug Administration required that bupropion and varenicline carry a black box warning — the agency's strongest safety warning — due to side effects including suicidal thoughts, suicidal actions, hostility and depression.
New smoking cessation tools may be on the horizon
Although there are a few relatively new anti-smoking tools, such as Chantix on the market, the search goes on for even more effective methods. For example, a tobacco vaccine has been in the testing process since 2006. The idea behind the vaccine is to keep nicotine from reaching the brain, making smoking less pleasurable. It is part of a new generation of treatments that are designed to attack the psychological dependency on nicotine.
Counseling Is equally important
Individual and group counseling have proven to be very effective tools to help people quit smoking, especially when used in combination with medication. Support can come from health care providers, including anti-smoking groups at clinics, health centers and hospitals, so one of the first places to look for a support group is at your local hospital or health facility. Family and friends can also be very important sources of support.
There are a number of other no-cost or low-cost ways to find counseling support. Telephone counseling has been proven to double people's success in quitting smoking for good. The Smokers' Helpline at 800-QUIT-NOW (800-784-8669) is a free, confidential, quit line sponsored by the Massachusetts Department of Public Health. This resource can answer your tobacco-related questions, refer you to tobacco treatment programs and give counseling over the phone.
The Internet can also be a great resource and provides access to immediate help 24 hours a day. Quitnet (www.quitnet.com), one of the largest online quit-smoking communities, can connect you with experts or an online group of people chatting about their efforts to quit smoking. Quitnet also matches people with an online "quit buddy."
Blue Cross Blue Shield of Massachusetts members can sign up for the MyBlueHealth Wellness portal at www.mybluehealthma.com and create a personalized program that includes Quitnet, community forums and other wellness tools.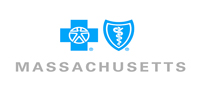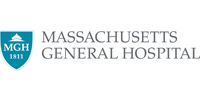 Sponsored by
Blue Cross Blue Shield of Massachusetts
and Massachusetts General Hospital