Healthier habits reduce stroke risk factors
7/13/2013, 6 a.m.
​In addition, nicotine raises blood pressure, and carbon monoxide found in cigarette smoke robs the brain of oxygen. Cigarette smoke also makes the blood thicker and more likely to clot.
​Atherosclerosis, or plaque, the build-up of fat in the arteries, does enough damage on its own, but when paired with smoking, is more of a threat. "Exposure to compounds in smoke promotes atherosclerosis in the vessels of the brain," said Rost. "It occurs faster than expected," Rost said, "and it makes vessels more vulnerable to injury."
​Although sitting all day and eating too many unhealthy foods do not directly result in stroke, these behaviors are highly linked to diseases that do, including hypertension, diabetes and heart disease.
​Exercise is protective, according to Rost. Thirty minutes of walking a day and a diet of fruits and vegetables can improve vascular health.
​The good news is that even a minor improvement in what the American Heart Association calls Life's Simple 7 — elevated blood pressure, cholesterol and blood glucose, obesity, current smoking, physical inactivity and poor diet — could reduce the chance of a stroke by 8 percent within five years.
​Rost is keeping a positive outlook that the prevalence of stroke and disability will decrease down the line.
"We can use all these risk factors to estimate the risk of stroke," she said. "And we can continue to educate the public."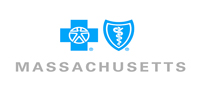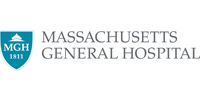 Sponsored by
Blue Cross Blue Shield of Massachusetts
and Massachusetts General Hospital