In a Flash
As Fletcher "Flash" Wiley discovered, symptoms of a stroke can happen quickly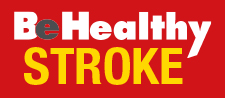 ​By most accounts, Fletcher "Flash" Wiley, 70, a well-known Boston attorney, rarely misses a chance to talk about his athletic prowess. But on one day two years ago, Flash never made it to the golf course. Vertigo stopped him in his tracks..
​"I couldn't get my balance," Flash recalled.
​ Unknown to him at the time, he was suffering a stroke, and the trouble he experienced with dizziness and loss of balance were some of the major signs.
​"I sat down on the steps," he explained. "I knew I was having a medical situation. I had not felt anything like that."
​Good fortune was on his side. Flash was talking on the telephone to an associate at the time. Though he didn't know it, his speech had become slurred and unintelligible, virtually incomprehensible to his partner. But Flash kept right on talking.
His colleague knew something was wrong. "Call 911," he advised. Not really understanding the advice, Flash just repeated what he heard, trying to figure out why his friend was talking about 911.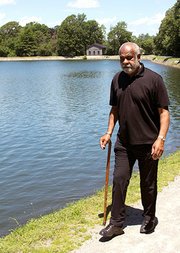 ​The sight of Flash sitting on the stairs saying 911 to his cell phone caught his daughter's attention. She took one look at her father and wasted little time. She called EMS. Wiley was transported to the closest primary stroke center. He had suffered one of the most common strokes. Ischemic strokes are caused by blood clots that cut off the blood supply to arteries in the brain. One of the biggest culprits is atherosclerosis — fatty deposits, or plaque buildup in the arteries.
​Or, in Flash's case, it could have resulted from an existing heart arrhythmia characterized by an irregular and often rapid heart rate. In atrial fibrillation, the most common type of arrhythmia, the electrical signals in the two upper chambers of the heart are out of whack causing them to beat erratically and out of synch with the two lower chambers. Blood often pools, then clots, which can result in a stroke. About 15 to 20 percent of people who have strokes have this heart arrhythmia.
​When Flash arrived at the emergency room, complications prevented the medical team from administering tPA, the only FDA approved clot-busting drug used to treat people suffering an ischemic stroke, which accounts for roughly 87 percent of all strokes.
​Flash was hospitalized for about a week before being transferred to a rehabilitation center. Fortunately, his symptoms were relatively mild.
​The stroke impacted his right side, but he could use his left hand to compensate. "I was a little shaky on my motor skills," he explained. "I could walk as long as I held on to something."
​And that is when Flash showed major signs of recovery: he began plotting his escape. Flash had recently joined the North Shore Acappella singing group and they had a performance at Sculler's Jazz Club in Cambridge in a few weeks. A trained negotiator, Flash used this scheduled appearance to convince his doctor that a release from medical care would be the best therapy.