Brewing up business: Percival Beer Company makes craft beer bid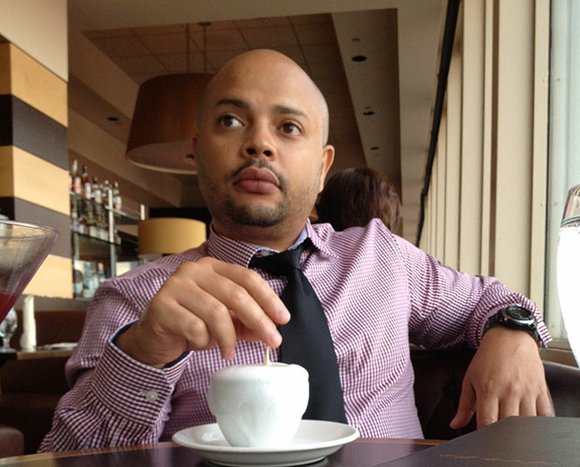 While Percival Beer Company is now run out of Oliveira's Milton home and is aiming to open a Dorchester warehouse by the end of the summer, the company has a deal with Paper City Brewery in Holyoke to brew its beers.
The first batch was done in May, a 20-barrel order that generated 254 cases of Kompadre lager. According to Oliveira, this first batch of beer was used for retailers, beer festivals and mostly for promotions. The company is down to only about 10 cases of that first batch.
The first, 20-barrel batch of DOT Ale was just finished and will be hitting the streets shortly.
With both beers out and available, the next stretch is going to be very important for the company.
Both of its beers will be at the upcoming WGBH Craft Beer Festival on July 13 from 7 p.m. to 10 p.m. at the station's headquarters in Boston.
In addition, Percival Beer Company is putting up an ad on a large billboard at Columbia Road and Hancock St. on top of the Strand Theater in Dorchester. "It is an ideal spot for us to make a huge introduction and say, 'Hi everybody we are here,'" said Oliveira.
According to the Brewers Association, the craft brewer industry is a sector on the rise. In 2012, the industry had growth of 15 percent by volume of beer produced and 17 percent by dollars. These numbers are up from a 13 percent increase by volume of beer and a 15 percent increase by dollars in 2011. The craft retail dollar value in 2012 was an estimated $10.2 billion up from $8.7 billion in 2011.
The Brewers Association also reported that 2,347 craft breweries operated in 2012, with 409 brewery openings last year alone. However, the association noted that 43 craft breweries closed down in 2012. In 2011, 275 craft breweries opened, while 37 closed down.
Though business appears promising, the startup has had its share of struggles. The biggest challenge was getting Percival Beer Company off the ground.
Right after he got the idea to start a craft beer business, Oliveira bought a home brewing kit. This was inexpensive as was the two years of home brewing to figure out recipes that people enjoyed drinking.
But once successful recipes were in hand the move beyond home brewing carried a daunting cost. "I think one of the things that scared me the most is it is a costly venture," he explains. "It typically takes $15,000 to $20,000 per brand to get into a retail store."
Another obstacle was securing a distribution deal, a key component in the beer industry. But when Oliveira approached distributors, there was little interest and mostly concern.
According to Oliveira, distributors worried that craft beer for ethnic communities would not sell.
Oliveira was not deterred. "They are totally wrong," he says. "I said, 'Fine, if you guys don't want to take advantage of this opportunity, then I will get it done myself.'"
As a result, Oliveira now picks up the beer from Paper City Brewery and brings it to stores. He also works to get store owners to agree to stock its beer. It is more work for Oliveira, but it also means bigger profit margins.
"I distribute my own products," Oliveira says. "I do not depend on anybody."
As a one-man operation, Oliveira has been able to keep the cost down and now with the beer hitting the market he is very positive about his beer company's potential. He is also joined by Justin Glynn as brand manager for DOT Ale.
Kompadre Lager is available at several locations already: at CV Liquors on Columbia Road in Dorchester, at Cesaria Restaurant on Bowdoin St. in Dorchester and at Davey's Supermarket on Dudley St. in Boston. According to Oliveira, the goal is to first get into every retail outlet for beer in Dorchester and then branch out to other parts of Boston.
"We want to bring some sort of positive limelight to Dorchester," Oliveira says. "That is the main goal. We feel like this is something that will kick off innovation in Dorchester … We can develop products that are representative of this community."