Brewing up business: Percival Beer Company makes craft beer bid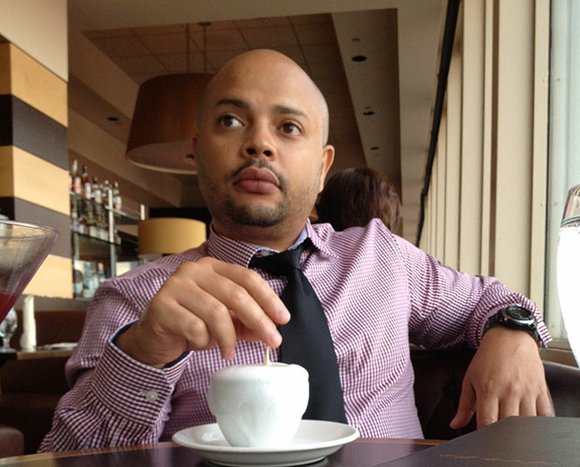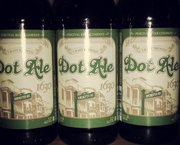 The idea came to Felipe Oliveira several summers ago. The aspiring entrepreneur was at a barbeque at his sister's home in Dedham when he noticed that most beers didn't really mix well with Cape Verdean food.
"Our meals tend to be on the heavy side with lots of seasoning," Oliveira says. "To couple that with a heavy beer you can imagine most of us would fall asleep in the next 10 minutes. That is when it struck me — 'Hey, maybe I should get into the craft beer market.'"
Oliveira's new business, Percival Beer Company, is named after the street he grew up on. Oliveira says his company can help showcase the economic potential of local businesses and provide a brand that ties together the ethnic diversity of his hometown — Dorchester.

His craft brewing business targets ethnic consumers including Cape Verdean –— Oliveira's background — Brazilian, Portuguese, Puerto Ricans, Dominicans, as well as Central Americans.
"Our lager tends to be light but not that light — it just doesn't have that over the top hop profile that most craft beers have now," he explains. "On a hot summer day, you can quench that thirst and you can also quench that thirst for something more on the premium level."
Percival Beer Company now has two beer brands: Kompadre Lager and DOT Ale 1630.
Kompadre Lager is described as "a light-lager with a crisp and refreshing taste" and possessing "a delicate balance of various main ingredients, which is appealing to all beer drinkers."
The name uses the term "kompadre," which Oliveria says is a popular word used throughout Cape Verde to describe a bond built among family and friends.
DOT Ale is described as "an amber colored, medium bodied pale ale with a distinct character" and possessing "a subtle toasty overtone followed up with a unique hoppy after taste."
DOT Ale draws its name from the local nickname "DOT" for Dorchester.
Oliveira says the name was chosen to represent the blue collar attitude of Dorchester and to illustrate the town's attitude.
"In all honesty, it is my dedication to Dorchester," Oliveira says. "I am a Dorchester guy. I was born in Dorchester and raised in Dorchester. I went to school in Dorchester."
Oliveira's parents are Cape Verdean and, though he was actually born in Portugal, he came to the United States when he was about two years old. He grew up on Percival Street in Dorchester, attended Boston College High on an academic scholarship, spent four years in the Marine Corp. from 1994 to 1998 and then attended Northeastern University.
He graduated from Northeastern with a degree in finance in 2006 and started working at State Street Bank in Boston. But he said that the entrepreneurial life called to him.
"I wanted to be an entrepreneur," he says. "That is what my desire was. I didn't want to put myself in the position that I was stuck in a cubicle for the next 20 years."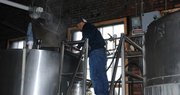 He left State Street after about a year and did consulting work for a number of different companies. He also received a MBA from Boston University in 2009.