Startup entrepreneurs spark Boston business networking
G. Valentino Ball | 7/2/2013, 11:29 a.m.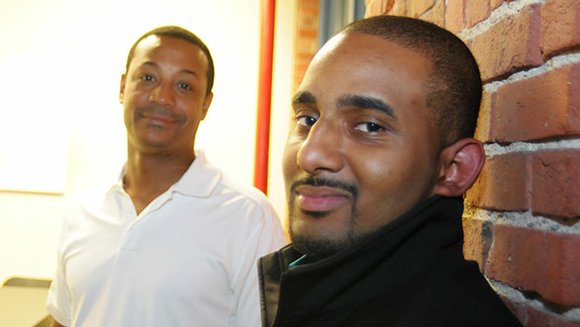 "We noticed that there was nothing out there if you just had an idea," Randolph said. "There [are] no resources for you if you're not two years in existence. You don't have revenue. There was no one who helped you from the point of idea to the point of execution."
From their experiences the creation of community is key to success. The ability to bounce ideas off others in the same boat can be the difference.
"There are a few things you need when you start a business: a cohesive environment, a rich place that has resources that has community and also you need a place to work," Randolph said. "We all know that guy who has been trying to start his business working from his kitchen table. You need a place where you can focus."
Dorchester resident Leticia Richards, founder of health-consultation company Peace of Food Wellness, is one entrepreneur who has gotten into the game.
As a health coach that specializes in vegan nutrition, Richards felt Boston was in need of her business.
According to her, eating well shouldn't be a luxury but a way of life – and she has been working to spread the gospel of getting healthy through good eating.
"When you visit other major cities like New York, you can find a juice bar on every corner," Richards said. "I feel like people are more health conscious. But in Boston it's missing."
But filling that gap has proven to be a difficult road, Richards said.
"When you are a small business you have to work hard at getting your name out there," Richards said. "You have to be serious about it. You have to wear a million hats and do a million jobs."
Richards said she hopes to expand into beauty products under her healthy lifestyle company. More important, Richards said she remains optimistic about her chances of success in Boston.  
"Boston is a great place to start your business, especially if you are passionate about it," she said. "You have to be passionate or else nothing is going to happen."