Emerging actor Michael B. Jordan discusses his breakout role as the late Oscar Grant
Kam Williams | 7/2/2013, 11:42 a.m.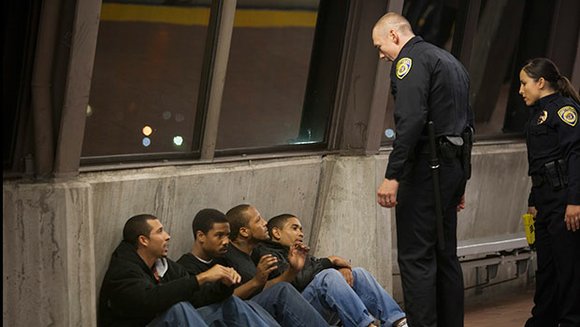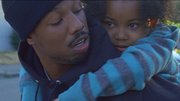 Born in Santa Ana on February 9, 1987, Michael B. Jordan is one of Hollywood's brightest young actors.
In 2012, he starred in 20th Century Fox's box office hit Chronicle, a supernatural thriller that follows three Portland teens as they develop incredible powers after exposure to a mysterious substance.
He also had a supporting role in George Lucas' film Red Tails, a World War II saga recounting the story of the legendary Tuskegee Airmen.
Michael recently completed shooting Are We Officially Dating? opposite Zac Efron, Imogen Poots and Miles Teller.
Before starting his film career, he was best known for his work in two of the most significant television dramas of the past decade.
First, he received critical acclaim for his portrayal of the hard-shelled, soft-hearted, young urbanite Wallace in the HBO hit dramatic series The Wire. He then went on to star as quarterback Vince Howard on the NBC's Emmy-winning Friday Night Lights.
He also portrayed recovering alcoholic Alex on the third season of the NBC series Parenthood.
Blessed with the opportunity to begin a professional acting career early in his life, Michael caught the eye of Bill Cosby and was cast in the recurring role of Michael on the series Cosby in 1999.
Almost simultaneously, he appeared on the HBO series The Sopranos opposite the late James Gandolfini.
In 2001, he was selected from hundreds of hopefuls to play Jamal in the feature film Hardball starring Keanu Reeves.
A couple years later, he became the youngest African American actor contracted with ABC's daytime drama series All My Children where he played Reggie, the adopted son of Susan Lucci's character.
Here, he talks about starring as the late Oscar Grant in Fruitvale Station, a critically acclaimed picture which has wowed audiences at both the Cannes and Sundance Film Festivals earlier this year.
The movie recounts the shooting of the 22 year-old Grant in the back by a police officer on a train station platform in Oakland on New Year's Day 2009.
Congratulations on Fruitvale Sation winning at Sundance in January and then again at Cannes in June. Did you attend both film festivals?
Yes sir, I did.
Where did it get the longer standing ovation?
At Cannes. It went on for about seven or eight minutes. It was overwhelming. I got chills all over. It was very intense.
What interested you in Fruitvale Station?
Honestly, I remember hearing about the incident when it happened, and feeling very angry, upset and frustrated about not being able to do anything about it. I felt very helpless.
I was coming off a project at the time, and I really wanted to do an independent film that was more of an intimate, character-driven piece.
Did you feel any pressure to deliver a great performance given that it's the biopic of a person who has passed away and who left behind family, including a young daughter who barely got to know him?
Of course, and I put a lot of that pressure on myself. I knew that Oscar's daughter was going to see this film someday, and that was the only pressure I needed to do her father justice. But I felt a huge responsibility not only to his family, but to the whole Bay community, since the story is so important to them, too.