From Boston to the Bayou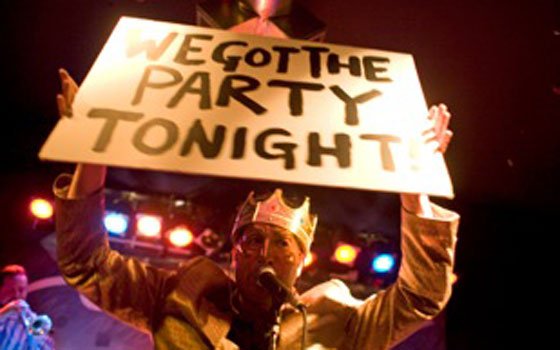 As much as the veterans love the Ball, some of the newer talents get into it just as much.
"I performed for the first time on this two or three years ago at Shaun's invitation," recalls vocalist Gabrielle Agachiko, who regularly performs with fellow NOLA-lover Ken Field of Revolutionary Snake Ensemble. "I love the show because the music is always outstanding."
Even Boston legends and fellow impresarios like Rick Berlin (most recently of the Nickel and Dimed Band) give Wortis all the credit for launching and maintaining his spring and summer music fests.
"It's Mr. Wortis throughout," Berlin explains. "The idea wouldn't exist without him."
It's not just about the music. Wortis also has a cause — the New Orleans Musicians Clinic, which has benefitted from this Bayou-d bash for the past 10 years.
"At some point, I got to know the New Orleans Musicians Clinic and was really psyched about the work they were doing," Wortis explains, noting that his Balls have raised thousands of dollars for the NOMC. "I felt turning the Ball into a benefit show was an opportunity to give back to musicians whose work I'd been loving for years and whose work is so important to all the music all of us play in the rock sphere."
In encouraging bands to donate their time and talent to benefit other artists, Wortis and his fellow musicians make sure that fans in Boston and in New Orleans all benefit from his efforts.
"It's good for New Orleans, but it's good for the heart and soul of  Boston music, too," said singer Jordan Valentine. "[It's] a rare opportunity to see pure unadulterated joy on the dance floor, a world-class band, amazing guests, incredible tunes that you never get to hear, and all sorts of people coming together for one really, truly, awesomely good time."
Wolf's 20th Anniversary Mardi Gras Ball takes place on Feb. 8 and 9 at TT the Bear's, 10 Brookline St., Cambridge.