A grassroots strategy to win state elections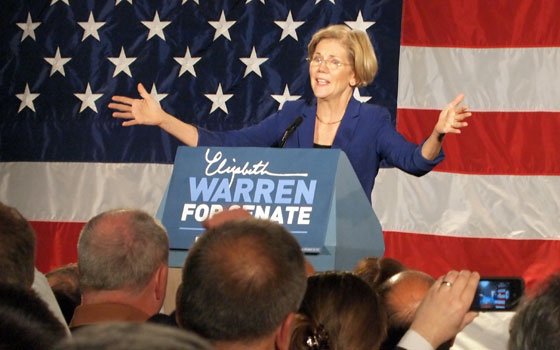 The numbers tells the story. In 2010, 95 percent of voters in Wards 12 and 14 voted for Coakley, but turnout was light at just 34 percent. This year, turnout and numbers more than doubled with 7,629 voters turning out in Ward 12, up from 3,530 in 2010. In Ward 14, the 11,512 voters who turned out were more than twice the 5,077 who turned out in 2010.
Walsh acknowledged that the Democratic Party erred in not mobilizing its base in the 2010 special election. "It was a terrible mistake," he told the Bay State Banner. "But that was corrected this year, especially in communities of color."
Walsh said the get-out-the-vote effort was the decisive factor in Warren's victory. "When the polls opened Tuesday morning it was a dead-heat race," he commented. "She won by eight points."
While get-out-the-vote efforts worked well for Warren in black and Latino communities, her campaign didn't fare well in some of the city's white neighborhoods. Brown won nearly every precinct in South Boston and picked up three of the highest-voting precincts in the Cedar Grove and Neponset sections of Dorchester's Ward 16. Brown also polled near 50 percent in several precincts in Charlestown, the North End and the Back Bay.
While Brown campaigned heavily in South Boston, opening his campaign headquarters there, Warren campaigned heavily in communities of color, opening campaign offices in Grove Hall, Ashmont and Lower Roxbury.
Also helping Warren was her decision to hire a new cadre of black, Latino and Asian activists to hold key positions in her campaign, helping her connect with and mobilize the votes in their respective communities.
The take-away from the campaign is clear. Both the Warren campaign and the Democratic Party learned the importance of engaging with communities of color.
"The changing demographics in this state is not an academic paper to be written," Walsh said. "It's a strategy to win elections."