NY police whistleblower Adhyl Polanco still paying price for telling truth
Carla Murphy | 12/26/2013, 6 a.m.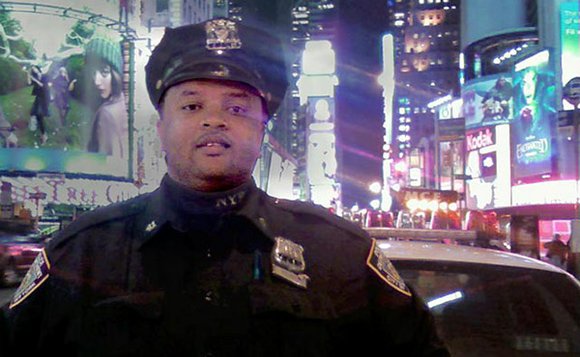 I've heard some blacks and Latinos say the same thing, especially about young black men.
There's [some] of black people that when slavery was over [were] opposed to the end of it, too. We're not ready for freedom, they said. And everybody's entitled to their opinion. But speak for your freedom, don't speak for mine.
Are you against stop-and-frisk?
I'm not against stop-and-frisk. I'm a cop. And I'm Hispanic. But every person you touch that you're not supposed to touch, that you violate, it's a mistrust you're leaving for the next cop coming behind you. Bloomberg and Kelly want us to trade our freedom for safer streets. There's no connection between the two and numbers show they don't match.
How did you feel when Judge Shira Scheindlin ruled stop-and-frisk unconstitutional, based in part on your testimony and secret recordings?
I felt good. But I didn't want to overreact. [Outgoing Mayor] Bloomberg's a very powerful man in terms of money and he knows a lot of people.
There're a lot of ways to protest. You could just leave the job.
Do you believe in independence?
What do you mean?
This country is independent right? If they quit we wouldn't be sitting here today. Quitting is not the option. Quitting doesn't make changes. Dr. King didn't quit. Many people had to fight and stand up for what they believe for us to be sitting here. Quitting, that's a very troubling word. If we quit, quit don't bring changes. Leaving the job is something that I'm definitely, I'm strongly contemplating. But quitting, no. Quitting mean it's OK what they did and I don't have what it takes to bring it out. And they expected that. They expected for me not to fight. They expected for me to give up … and then they would've kept on doing what they doing.
It's not easy. But I do have my kids. No matter what, my boys are there. But I've been through a lot. They've done everything possible to discourage me. But I'm not leaving. Bloomberg and Kelly are. But I'm not. I haven't done anything wrong.
Colorlines