Nelson Mandela's life a sterling example for others to follow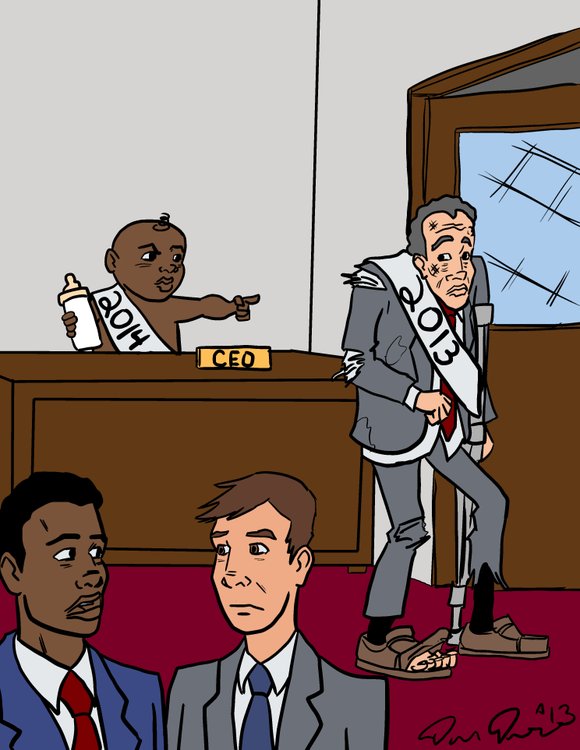 Fastidious individuals often draft a set of resolutions every new year to correct their petty flaws. Memberships in health clubs will rise in January and February and gym parking lots will be crowded for a few months. Invariably people return to the habits that caused them some concern on New Year's. Occasionally thoughtful people will subject themselves to a more thorough self-assessment.
The more challenging question of such an assessment is "what have you done with your life." There is little concern about whether you exercise enough and have put on some weight or contrive to support some bad habits. More important is whether your life is on a trajectory toward success or whether you are just drifting.
It will usually require a special occasion to provoke such self-inquiry. Bearing witness to a life of extraordinary achievement can be enough to do it. The death of Nelson Mandela has enabled people all over the world to become aware of the quality of life that he lived. He set a standard that few can hope to emulate, but there is much to learn from his biography about the potential of human nature.
As President Obama stated in his eulogy at Mandela's funeral, "given the sweep of his life, the scope of his accomplishments, the adoration that he so rightly earned, it's tempting … to remember Nelson Mandela as an icon, smiling and serene, detached from the tawdry affairs of lesser men." One way to avoid that pitfall is to begin one's contemplation not at the achievements of an adult but at the beginning.
According to reports, Mandela was raised by the elders as a prince of the Thembu tribe. It is unlikely that any of his tribesmen ever called the youthful Mandela a kaffir, the Boer version of the N-word. As an adult he walked with such extraordinary dignity that his very presence commanded respect. It is helpful to remember that every great being began life as a child. This is the time when the process of self-respect begins.
An adult who believes he was slighted in his early years is especially attuned to becoming a beacon of understanding for the younger generation. Who knows where the next "Mandela" will emerge for the benefit of all humanity. Just think of the enormous impact if all adults began to treat the youth as the next generation of leaders. This attitude would be as uplifting for the adults as it would be for the maturing young.
The development of self-confidence gave Mandela the strength to be resolute and tenacious. Once he was committed to his objective to free his people he never deviated from that path. Often those with weaker willpower use any excuse to abandon a plan they had once resolved to pursue. For Mandela, 27 years in prison was an insufficient deterrent. How resolute are you?
Once released from prison, Mandela exercised the self-discipline to embrace his jailer. Mandela's goal was not just to end white domination, but to establish "a democratic and free society in which all persons live together in harmony and [with] equal opportunities." He knew that the demonstration of vengeance against oppressive whites would demolish the possibility of attaining such a society. Imagine Mandela's quiet battle suppressing the anger over his abusive treatment.
Few will have goals as grand as Mandela, but his qualities of self-confidence, dignity, tenacity and emotional discipline are helpful even for lesser objectives. This new year is a good time to assess how you measure up.