In The Mix 12/19/2013
12/19/2013, 11:59 a.m.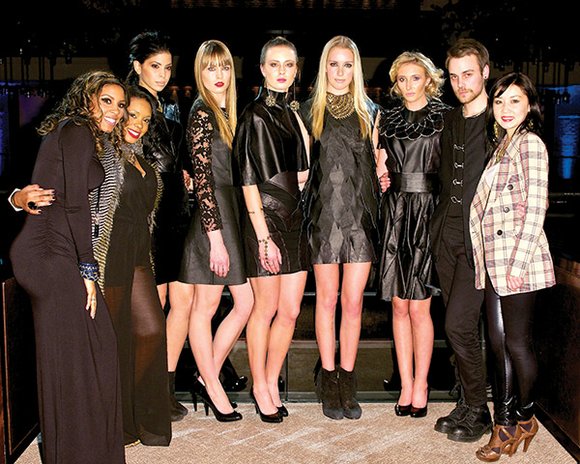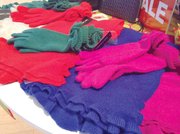 An Evening of Giving …
Boston Women in Media & Entertainment recently held their holiday soiree at the fabulous boutique Sara Campbell in Linden Square in Wellesley. Bringing an unwrapped toy (to benefit the Home For Little Wanderers Big Wishes Campaign), gave one full access to attend the event and, as a thank you, guests received 25 percent off any item in the store. There was a lovely assortment of items to purchase, which would make for fabulous holiday gifts — including bold and bright statement earrings and necklaces, colorful gloves and cashmere scarves, stretch velvet peplum tops, chemise dresses and beautiful Jacquard coats. If you're still looking for that perfect holiday gift, now is the time to shop at Sara Campbell, and if Wellesley seems a bit too far, stop by her newly opened location on Route 9 in Chestnut Hill. You won't be disappointed!
Fashionably Late …
A night of fashion and music took over two floors of The Liberty Hotel with a runway show by The Haute House Design Studio. The lobby was buzzing with laughter and the clinking of glasses as the beautiful 20- to 30-something crowd mingled, chatted and drank divine cocktails. Of course, the runway show began "fashionably late" as the Hollywood lights crisscrossed the hotel to gain everyone's attention. The models sashayed across the first and second circular levels in fun party-going mini dresses, short, short skirts and gowns of vibrant red and black all to the beat of the house DJ spinning techno and club music. One of the most entertaining viewings of the night were four young pre-teen girls on a holiday spree with their moms, who created their own impromptu fashion show with spotlights shining ever so brightly on them as they struck poses in their holiday finest.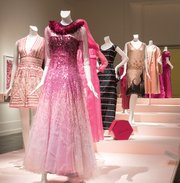 Everything's Coming Up Roses …
If you're interested in learning more about the history and changing meanings of the color pink in fashion and in society, take a stroll through the Museum of Fine Arts "Think Pink" exhibit. The exhibit gives a historical perspective on how the color pink has shaped fashion in American culture from the 18th century to the present day. I'm sure you'll be "tickled pink" viewing everything from children's and doll's clothing to hats, lingerie and even a pair of hot pink suede Christian Louboutin shoes. Topping off the exhibit is a mini runway of dresses including gowns from the collections of renowned Italian designer Elsa Schiaparelli and fashion and beauty mogul Estee Lauder, along with an encased blushing pink suit with lavender shirt designed specifically for Hamish Bowles, Vogue magazine's European editor-at-large. Très chic!
Coming Up …
The House of Blues, in association with Ingenious Concepts, presents rapper/actor Common on Thursday, Dec. 26 at 8 p.m. Tickets are $36.00 general admission standing and $49.50 for VIP seating. For tickets visit www.livenation.com.
2014 First Night Boston is back on Tuesday Dec. 31, offering live music, stand-up comedy, film screenings, ice sculptures, a puppet festival and more! For a schedule of events, please visit www.firstnightboston.org.
Celebrate New Year's Eve at King's Lane, Lounge & Billiards on, Dec. 31 beginning at 9 p.m. There'll be entertainment featuring two DJs on two dance floors, along with complimentary gourmet food and access to complimentary bowling, pool tables, and skeeball all night long! To purchase tickets go to newyearseveboston2014.eventbrite.com.
If you're in the mood for dressing up for New Year's Eve, then you must attend "Timeless: A Bond Evening" by Synergy Events. It's an evening of "Old Hollywood" combined with a James Bond theme, red carpet, music, signature cocktails and live entertainment. For more information and tickets go to http://www.BostonNewYearsEveParty.com.
Comedian Pablo Francisco takes The Wilbur stage on Saturday, Jan. 11 at 7 p.m. Tickets: $22-$32 and can be purchased at www.ticketmaster.com.
Shawn Carter, better known as Jay Z, brings his "Magna Carter World Tour" to the TD Garden on Saturday, Jan. 18 at 8 p.m. For tickets, go to www.ticketmaster.com.
If you would like me to cover or write about your event, email me at inthemixwithcolette@gmail.com.