Activists keep immigration reform in national spotlight
Yawu Miller | 12/4/2013, 11:26 a.m.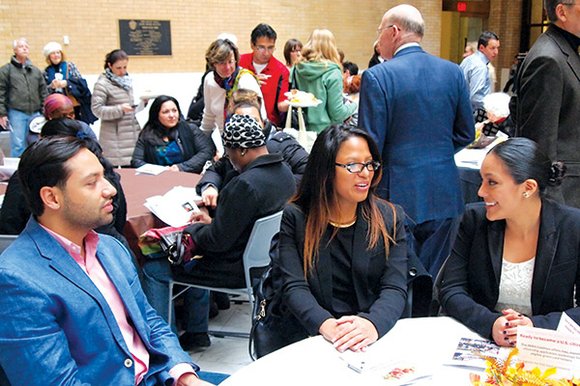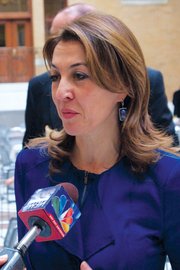 In many ways, 2013 should have been a good year for immigration reform advocates. The Senate voted in June on immigration reform legislation that would grant the estimated 11 million undocumented immigrants currently in the U.S. temporary legal status and a pathway to citizenship within 13 years.
But despite numerous immigration reform overtures, like his offer last week to move on immigration reforms piecemeal, President Obama has run up against the same wall of GOP opposition that has blocked so many of his administration's initiatives and nearly brought the federal government to a standstill.
One activist's frustration with the immigration stalemate boiled over last week when University of California Berkeley student Ju Hong heckled Obama, who was speaking on immigration issues in San Francisco's Chinatown neighborhood, urging him to stop deportations. As Secret Service agents moved in to remove Hong, the president stopped the agents, then spoke to the issue.
"If I could solve all the problems without passing laws in Congress, then I would do so," Obama told Hong. "But we are a nation of laws. That's part of our tradition. The easy way out is to yell and pretend like I can do something by violating our laws.
"What I'm proposing is the harder path, by using our democratic process to achieve the same goal that you want to achieve. But it won't be as easy as yelling. It involves us lobbying and getting it done."
In many ways, the lobbying campaign Obama called for in his speech has been underway for years. Activists have written letters, lobbied state and federal officials, held protests and used their personal stories to inform the national debate over immigration reform.
Renata Borges Teodoro, lead coordinator for the Boston-based Student Immigrant Movement, made national headlines with her story in June when she and other immigrant activists met family members at the U.S. Mexican border in Arizona. Photos of Teodoro and her mother, who traveled from Brazil for the meeting, tearfully holding hands and blocked from embracing by the bars of the fence, graphically illustrated the pain of separation.
"People talk about family separation, but don't really know what it means," she told the Banner. "I think it moved people, seeing us not able to embrace."
Teodoro has received temporary resident status under the Obama administration's Deferred Action program and can legally remain in the United States for the next two years. Her mother and brother, who were swept up when their home was raided by Immigration Customs and Enforcement in 2007, would risk a felony conviction if they returned.
In some ways, the efforts of activists like Teodoro have had an impact. According to a poll released last week by the Public Religion Research Institute, 63 percent of the U.S. public supports a path to citizenship for undocumented immigrants currently living here.
But the shift in public sentiment apparently hasn't stemmed the tide of deportations. Immigration activists point to the Secure Communities Act, a Bush administration program that started in Texas and requires local and state police to detain immigrants arrested or detained in traffic stops and turn them over to Immigration and Customs Enforcement. The program was expanded during the Obama administration to every state in the U.S. Critics of the law say that ICE routinely deports immigrants who are not guilty of committing any crimes.