Don Lemon talks journalism, coming out and his 'March on Washington' special
Kam Williams | 8/21/2013, 12:33 p.m.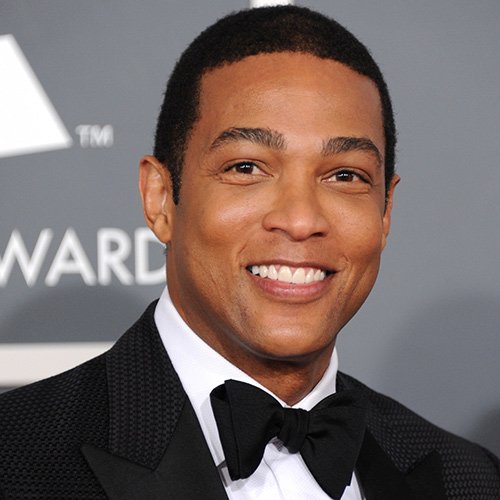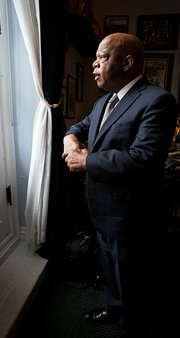 Born in Baton Rouge, La., on March 1, 1966, Don Lemon anchors CNN Newsroom during weekend prime time and serves as a correspondent across CNN/U.S. programming. Based out of the network's New York bureau, Lemon joined CNN in September 2006.
In 2008, he reported from Chicago in the days leading up to the presidential election, conducting an interview with Rahm Emanuel on the day he agreed to serve as President Barack Obama's Chief of Staff. He also interviewed Anne Cooper, the 106-year-old voter Obama mentioned in his election night acceptance speech.
Lemon has covered many breaking news stories, including the George Zimmerman trial, the Boston Marathon bombing, the Sandy Hook Elementary School shooting, the Colorado Theater shooting, the Inauguration of the 44th President in Washington, D.C., the death of Whitney Houston and the death of Michael Jackson to name a few. And he anchored the network's breaking news coverage of the Japan tsunami, the Arab Spring and the death of Osama Bin Laden.
Lemon graduated from Brooklyn college with a degree in broadcast journalism in 1996. He began his career at WNYW in New York City as a news assistant while still in school. He has won an Edward R. Murrow award for his coverage of the capture of the Washington, D.C., snipers and an Emmy for a special report on real estate in Chicagoland.
In 2009, Ebony Magazine named him one of the 150 most influential blacks in America. A couple of years later, he came out of the closet and discussed his homosexuality in his autobiography, Transparent.
Lemon recently caught a lot of flak from a number of African American pundits for agreeing with Bill O'Reilly's criticisms of the black community, especially because he even suggested that the conservative talk show host hadn't gone far enough.
Lemon will host the upcoming CNN special, We Were There: The March On Washington – An Oral History. The special is set to debut on CNN on Friday, Aug. 23 at 10 p.m., 1 a.m. and 4 a.m.
What interested you in doing a special about the "March on Washington?"
We had been talking about it for a while as the 50th anniversary approached, and I kept indicating that I would love to be a part of it. Somewhere, somehow, somebody heard that, and they said, "Don really wants to do this. Let's have him do it."
Being an Emmy Award-winner and Edward R. Murrow Award-winner, I don't think you'd have to beg too much.
Just because I'm here at CNN, I never rest on my laurels and presume I can coast now. I still throw my hat in the ring and push to have a voice. I am the face of this documentary for CNN, and I think that says a lot about how far we've come. Here I am, a young African American who has a voice at this major network. That is part of the fulfillment of Dr. King's dream.
Does the documentary have a theme?
There are, for me, a few different themes. People like John Lewis and A. Philip Randolph put their lives on the line to participate. So, the first theme that stands out to me is courage. The second theme was the hope they exhibited in "the teeth of the most terrifying odds," as James Baldwin said.