Two-time Oscar-nominee talks about his latest film Lee Daniels' 'The Butler'
Kam Williams | 8/15/2013, 6:01 a.m.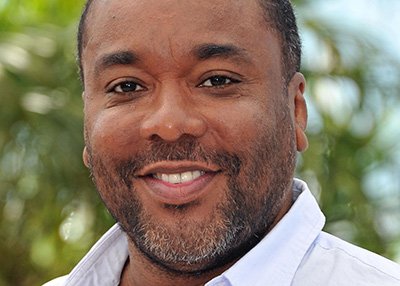 Lee Daniels is best known for directing and producing the Academy Award-winning film Precious which was nominated for a half-dozen Oscars in 2010, including his two for Best Picture and Best Director.
Mo'Nique won for Best Supporting Actress while scriptwriter Geoffrey Fletcher landed another for Best Adapted Screenplay.
Lee's production company, Lee Daniels Entertainment, made its feature film debut in 2001 with Monster's Ball, the dysfunctional family drama for which Halle Berry would earn her historic, Best Actress Oscar. Last year, he wrote, produced and directed The Paperboy, an adaptation of the Pete Dexter novel starring Matthew McConaughey, Zac Efron, John Cusack and Nicole Kidman.
So, what inspired you to make the movie?
What attracted me to the project was the father-son story which I looked at as a love story with the Civil Rights Movement as a backdrop. That was intriguing to me both because I'd had issues with my own dad, and because I have issues with my teenage son. I think the father-son love story is a universal one which transcends color. That's what was sort of there on the page, but it wasn't until I started shooting that we began getting into the Woolworth's sit-ins and the Freedom Riders with the Molotov cocktails that I asked myself, "What have I stumbled upon?" It was then that I realized the film was much bigger than just the father-son story.
Did you decide to tackle the civil rights material because of the Trayvon Martin shooting?
No, it hadn't happened when Danny Strong wrote the script, including the line "Any white man can kill any of us at any time and get away with it."
You got Oscar-winners in Forest Whitaker, Cuba Gooding, Jr., Jane Fonda, Vanessa Redgrave, Robin Williams and Melissa Leo, and Oscar-nominees in Terrence Howard and Oprah Winfrey to come aboard. How were you able to assemble such an outstanding cast?
My usual way … throwing out a net and fishing. This one was easy because the material was so good. The actors I approached took the bait because they wanted to serve the material. We really didn't have any money to pay them, so most of them lost money in relation to what their normal acting fee would be.
How has the tempest over re-using the title The Butler affected you?
When I'm working on a movie, it's like being in a cocoon. I consider it like giving birth, and I don't leave the bubble, because if I do, then it's bad and affects the child. But I was pulled out for a minute when my kids told me about something they saw online. I didn't even hear about it from the studio. It disturbed me, but I didn't have time to think about it.
Well, it's now called Lee Daniels' The Butler.
The MPAA [Motion Pictures Association of America] gave me that title and I still don't know how to feel about it. I just finished giving birth to the movie. "Lee Daniels' The Butler!" It sounds like "The Greatest Show on Earth!"