Mayoral candidates face school students at Roxbury forum
Reducing dropouts, increasing job opportunities for students are the hot topics
Shanice Maxwell and Howard Manly | 8/8/2013, 6 a.m.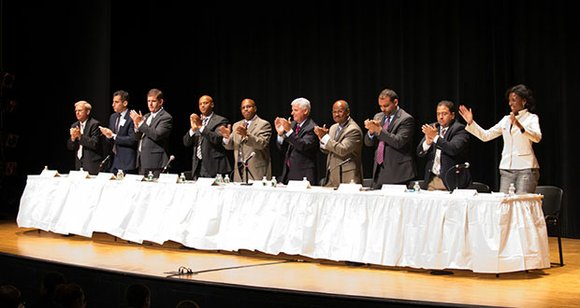 City Councilor Rob Consalvo's answers were short and to the point. "The reason that I decided to run for mayor is to help people that need it the most," Consalvo said. "I am about empowering young people."
Suffolk County District Attorney Dan Conley also wasted few words. "We must grow the middle class," he said. "We cannot be a city of the rich and poor. … We must improve instruction in math and sciences in order to create a real pipeline to jobs in the knowledge-based economy."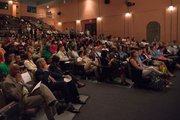 The program was sponsored by Boston Opportunity Youth Collaborative, Multicultural Dropout Outreach Collaborative, Youth Transitions Task Force, Boston Opportunity Agenda, Freedom House and Boston Private Industry Council.
For young people like Charlestown High School student Ryan Gunter, 18, of Dorchester, this forum gives perspective and insight for a very big decision he and countless others will make come Sept. 24, 2013 — election day.
"I'm voting for the first time so I want to have a basic understanding of who these people are, what it is they stand for and what they're trying to do in our city," Gunter said.
Most interviewed by The Banner after the forum said they found it necessary and enlightening.
"I came to see what the mayoral candidates had to say and what they thought about youth and my future," said Hawa Yusuf, 17, of Jamaica Plain. "There are so many things the Boston public school system lacks and they need to make better. I just want change, good change. We're like a minority — the Somali community — and our voices are not being heard. We have ESL students who fall back in the system and it's not their fault that they don't know English."
Youth advocate Eleanor Guilford, 26, said she too found the forum informative. "Now I know where the candidates' heads are pertaining to the youth and what they're going to do," she said. "I'm not sure if everyone will follow through but it was good to hear what they think."