Harvard Law's Legal Service Center to help stop foreclosure crisis in Mattapan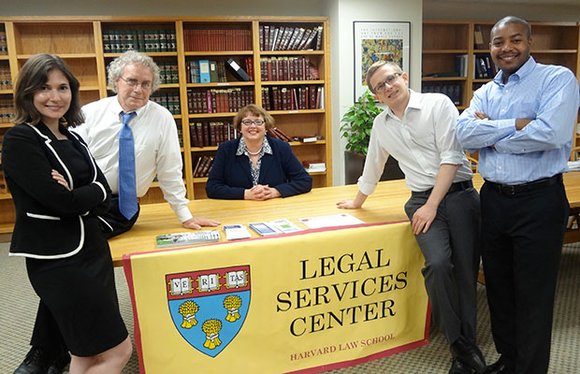 Building trust is another matter. He says many homeowners are dealing with feelings of anger and shame about their foreclosure problems. "I let them know they are the victim and that they were targeted," German says. "I let them know that the predatory loan they received was designed to fail."
But the main objective, according to German, is to keep people in their homes in order to "strengthen the neighborhood and strengthen the community."
Although the Legal Services Center began working with homeowners in Mattapan in March, the initiative was officially launched on July 25 with a luncheon at the Mattapan Branch Library of the Boston Public Library. The event was attended by representatives from the Attorney General's Office, the Massachusetts Judicial System, the City of Boston Department of Neighborhood Development and Action for Boston Community Development Inc., as well as community leaders, elected officials and clergy.
"Everybody realizes the extent of the problem and that it hasn't yet been fixed," Bertling says. "People are really struggling with this and this is not going to go away for a while."
With the initiative officially launched, Bertling believes that its reach will grow quickly. "We are expecting more and more clients as we move along," he says.
He encourages anyone with concerns to reach out to the Legal Services Center. "We want to talk to people who are behind and are not even getting notices yet," he said. "We want people to understand how to act when they are in trouble on their mortgage."
For more information about the Mattapan Initiative anti-foreclosure and eviction-defense program or to seek free legal services, call 617-390-2592.