Euromight: A Quest to Capture the Afro-European Narrative
Khalil Abdullah | 8/1/2013, 6 a.m.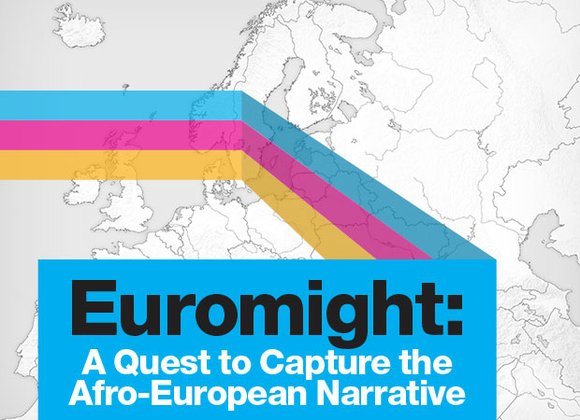 What has changed in Europe since your childhood?
The ability to move around Europe freely and live in Europe. I mean, I can live anywhere in Europe, being part of the EU. I can literally say, "Tomorrow, I want to live in Rome." That never used to happen.
In addition to travel, how is the Internet fostering communication throughout Europe?
I've presented papers about the impact of the Internet, including a presentation in Spain on how the Internet is beginning to revolutionize the Afro-European story and the connections between Afro-Europeans, because now we can literally talk to each other in ways we couldn't before. We have blogs from all over Europe by people of African origin who are living in Germany, in Spain, in Sweden, you name it. And they tell their story online of what their lives are like. The Internet has had a profound effect.
Are you still teaching journalism at the University of the District of Columbia?
Yes, I live a truly transatlantic life. I teach at University of the District of Columbia during the school year and have included UDC students in my work. Some have contributed to Euromight. When I'm not teaching, I head back to Europe to visit as many countries as possible and I focus on specific countries. I find contributors there because they need to be able to write or contribute in their own language. We can translate into English, but there needs to be a network within their own communities. I mean, I can't write from outside. I don't understand their communities and their issues quite the way they do, what their stories are. We also aggregate, so we link other sites.
There are so many stories that sometimes I am dazzled by the information. People are living these lives, generation after generation, with no recognition and no knowledge of them outside of their immediate community.
Do you have formal training as a journalist?
I had studied languages as an undergrad and intended to be an interpreter and work for the United Nations or the EU, but I went to BBC radio. I became smitten with journalism while in Egypt and then went on to journalism school at the City University London. I was in one of their first cohorts of the international journalism program there. We had hands-on experience with top reporters and editors from all over the world. With that degree in my tool belt, I said, "I'm good to go."
How did you get to America?
I had a pen pal whom I met in France. She moved to South Carolina and then to Washington, D.C. She used to walk past The Washington Afro-American Newspaper's office on the way to work every day. I was coming to visit and she said, "Why don't you see if they want any volunteers over there?" It was through that lens at The Afro that I learned about Washington, about America — the real America — not the America I had read in the books from thousands of miles away. That America wasn't glamorized really, but it was idealistic. It was the iconic, larger-than-life America.