William Benjamin Gould's diary traces road to freedom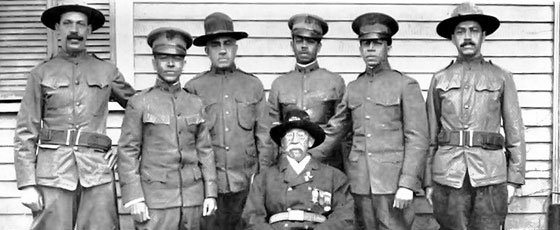 By that point in his life, Gould had seen more of the world than most Americans ever would: he had crossed the Atlantic in the U.S.S. Niagara to pursue Confederate ships off the coast of France, England, Holland, Spain, and Portugal; met famous writers and preachers like Henry Beecher Stowe, father of the author of "Uncle Tom's Cabin;" and took up both pen and cutlass to combat the greatest evil of the age. 
Discharged from the Navy on Sept. 29, 1865, after three years and nine days of service, Gould soon married and moved to Dedham, just south of Boston, where in 1871, he helped found the Church of the Good Shepherd in Oakdale Square in the working-class eastern section of the Norfolk County seat. 
On nearby Milton Street, he raised eight children. All six sons served in the military, several as officers, in the Spanish-American War and World War I. His probity and patriotism were widely admired. As a masonry contractor working on St. Mary's Roman Catholic Church in Dedham, he discovered that inferior cement had been used and ordered all the work ripped out and re-done at his expense. The decision nearly bankrupted his firm. 
Gould was active in the Charles W. Carroll Post 144 of the Grand Army of the Republic and held nearly every post, including commander. He died at age 85 in 1923. 
The Dedham Transcript recorded his death under the headline: "East Dedham Mourns Faithful Soldier and Always Loyal Citizen: Death Came Very Suddenly to William B. Gould, Veteran of the Civil War." 
Gould's diary remained hidden until 1957, when it was discovered in an attic. Gould IV, who had moved from Dedham to New Jersey as a child, spent years poring through the passages and drafting the manuscript published after a distinguished career as an author, scholar, labor lawyer and mediator. 
In 2011, the University of Rhode Island and Cornell Law School graduate published "Bargaining with Baseball: Labor Relations in an Age of Prosperous Turmoil" about his work as a mediator settling the 1992 baseball strike. 
During his Dedham homecoming, Gould stood in the sun-dappled sanctuary of the church his great-grandfather loved and praised him for instilling in his family "the values he preached of racial equality and a strong military." 
On April 15, 1865, shortly after the rebellion ended, Gould wrote in his diary: "I heard the good news that the Stars and Stripes have been raised over the capitol in Richmond by the invincible Gen. Grant. The flag of equality."