Arts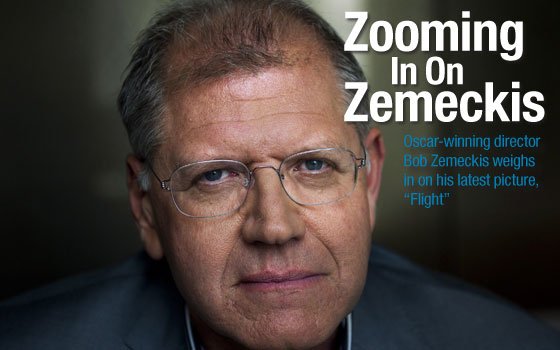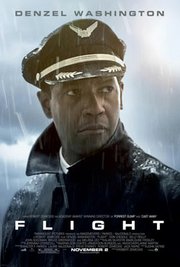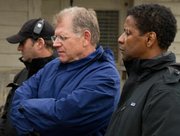 Zemeckis on the set of "Flight" with actor Denzel Washington and crew.
Born in Chicago on May 14, 1951, Bob Zemeckis won an Academy Award for Best Director for the hugely successful "Forrest Gump," which also nabbed Oscars for Best Picture and Best Actor (Tom Hanks). Zemeckis re-teamed with Hanks on the contemporary drama "Cast Away." Earlier in his career, Zemeckis co-wrote and directed "Back to the Future," the top-grossing release of 1985 that landed him an Oscar nomination for Best Original Screenplay and spawned two successful sequels.
In addition, he directed and produced "Contact" starring Jodie Foster and the macabre comedy hit "Death Becomes Her" starring Meryl Streep, Goldie Hawn and Bruce Willis.
He also wrote and directed the box office smash "Who Framed Roger Rabbit?" that cleverly blended live action and animation. And he directed the action-adventure hit "Romancing the Stone," pairing Michael Douglas and Kathleen Turner.
In March 2001, the USC School of Cinema-Television celebrated the opening of the Robert Zemeckis Center for Digital Arts. This state-of-the-art facility is the country's first fully-digital training center, and houses the latest in non-linear production and post-production equipment as well as stages, a 50-seat screening room and a USC student-run television station, Trojan Vision. Here, he talks about his latest film, "Flight," a combination special effects and legal thriller starring Denzel Washington, Don Cheadle, John Goodman and Melissa Leo.
What interested you in making "Flight?"
I thought it was a wonderful, beautifully-written screenplay with some really interesting, complex characters, including Denzel's, obviously. I found it to be very bold and very courageous.
Did being a pilot play into your decision to make it?
No, not at all. But I would think that just being a pilot was helpful in creating a sense of realism to the incident on the airplane.
What did you do as a director to show the inner struggle of Whip Whitaker [Denzel Washington's character] to the audience?
Most of the credit for that has to go to Denzel. He really has an amazing talent, and was able to evoke the inner pain that the character was dealing with on a constant basis. I think his entire performance is sort of shrouded in the internal misery that Whip was feeling.
How does a director who is truly gifted in the use of special effects prevent them from overwhelming the performances of a great actor like Denzel?
Well, I use special effects in exactly the same way that I use a camera. They're simply an extension of the camera, and they're there just to complement what the actors are doing.  
What message do you think people will take away from "Flight?"
I don't like to use that word "message." My feeling is, if you want to send a message, you should [use] Twitter. I think the movie is a very human story that everyone can identify with on some level and that, at the end of the day, is a very hopeful story.