in the Mix
5/16/2012, 8:32 a.m.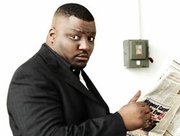 Bodice Comes to Boston
I attended the opening of VIRA, the latest boutique to open on Beacon Hill's toney Charles Street. The owners, Radhika Rana and Vivek Patel — native Bostonians by the way — have done a wonderful job transporting shoppers to an oasis of calm and serenity where the focus is on the clothes and jewelry.
It's a girls' paradise indeed! The boutique is lined with racks of fun, feminine and flirty dresses, soft-to-the touch sweaters, sheer blouses and colorful skirts. Some of the designers featured in the boutique include Bodice by Ruchika Sachdeva, Singapore's ALandALICIA, Thierry Lasry, Rohit Gandhi + Rahul Khanna, Mumbai's Masaba, Australian jewelry designer Samantha Wills, Mehak by Mehak Gupta, Kova and T and the Parisian label Vertigo.
Plus, they had the most exquisite hand-crafted jewelry that I have seen in a long time, including a pair of uncut diamonds earrings handmade in India. If you're looking to treat yourself, you don't have to fly around the world to do so. It's all at your fingertips at VIRA.
Spears' Comedy Pierces Crowd 
Bold, aggressive, ferocious, and funny is how I would describe Aries Spears' comedy. In town at The Wilbur Theatre, Spears dissected everything from race and illegal immigration to dating and sex. He was on fire and the crowd loved it!
It was nonstop laughter, and his dead-on impressions of Denzel Washington, along with his medley of rappers Snoop Dogg, LL Cool J, DMX and Jay Z, always make me laugh. If you closed your eyes, you'd think they were there on stage. Check it out on YouTube  if you haven't seen it before. It will only make you want to see him live next time he's in town.
Katz's Colors
The latest exhibit to catch my eye at the MFA is the "Alex Katz Prints." His work is bold, vibrant and colorful. His paintings are split between portraits and landscape from his beloved Maine.
My favorites by far are the portraits. His subjects are often family members and friends from the art world, who have very distinctive looks but who are also very stylish and fashionable, especially his wife and long-time muse, Ada. A couple of his paintings that I couldn't keep my eyes off were "Red Coat" and "Ulla in Black Hat."
The paintings seemed alive, and the women looked as if they were about to step onto a runway. What a great way to spend an hour. The "Alex Katz Prints" exhibit runs until July 29.
A little bit of hip hop soul…
A take off of Maxwell's first album "Urban Hang Suite," Boston's newest night on the party scene for the 30-plus crowd occurs at Darryl's Corner Bar and Kitchen and features DJ Reggie Beas spinning classic RandB, Hip Hop and Soul like Mtume and the S.O.S. Band.
It's a great spot to meet up with friends, go on a date or even go solo. You're bound to run into a friend or even dare to make new friends. Join the fun every second Sunday of the month.