Kroc Center Boston marks one-year anniversary with exciting new arts programs
3/21/2012, 8:17 a.m.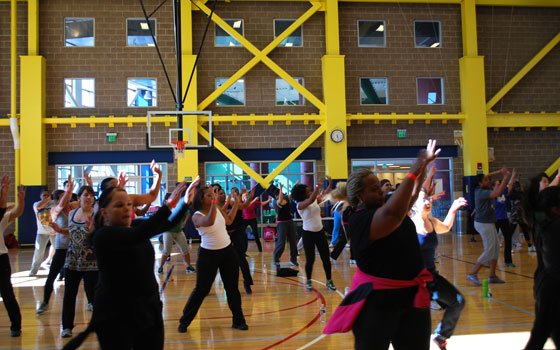 The Kroc Center also continues to increase access to members of all income levels. The organization recently added a new scholarship tier with significantly reduced membership rates for families making less than $17,000 per year, Needham said. Those interested can apply at the front desk.
Free senior programs will also continue, with lunches, board games and book readings from 10 a.m. to 2 p.m. every Thursday. Senior aerobics and water aerobics are also free.
"It's important to the Salvation Army to truly serve our community," Needham said. "We're proud to provide all families access to our amazing center, which offers so much in the way of fitness, health and education for people of all ages and interests."
Non-members also have access to Kroc programs, through slightly higher fees. Costs vary and can be found in the seasonal program guide, available online and at the Kroc. The center also offers reasonably priced day passes at $5 per child, $10 per adult or $15 per family. Day passes are a great way to explore the center – as a potential member – or treat the family to swimming and water slides on a warm spring day.

The Salvation Army Kroc Center, at 650 Dudley St., is open seven days per week. For more information, please call 617-318-6900 or visit www.myk rocboston.org