'A Chorus Line' of high energy dancers on stage at Reagle Music Theater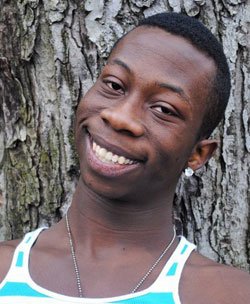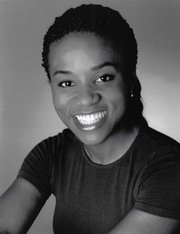 'A Chorus Line' of high energy dancers on stage at Reagle Music Theater

Every dancer has a story. The landmark musical "A Chorus Line" brought many such stories to life in 1975 with a singular theatricality that touched both dancers and non-dancers alike.
Winning the Pulitzer Prize and nine Tony Awards including Best Musical, it even became the longest-running show on Broadway. "Cats" and the current record holder "Phantom of the Opera" later eclipsed it.
Now Leslie Woodies, who once played the pivotal role of Cassie  for the show's late genius director-creator Michael Bennett, is staging "A  Chorus Line" for Reagle Music Theatre of Greater Boston (through June 24;  781-891-5600). Two of the Reagle dancers, Amos Oliver, who plays Richie, and Kerri Wilson, who plays Diana, recently spoke to the Banner about their own stories as well as those of their roles.
In the Reagle playbill, director Woodies observes "A Chorus Line" is "a story about every one of us."
Amos Oliver whole-heartedly agrees. "I feel like the part is like me," the 21-year-old African American Boston Conservatory dance major said. "Richie is a black dancer that really wants it…"
What Richie wants is one of the eight spots on the chorus line -- four male and four female -- that fictional choreographer Zak needs for the new Broadway show he is creating. The auditioning, especially that of the 17 dancers surviving the early cut, reveals the young but eventful histories of the dancers as well as their diverse secrets, dreams, frustrations and vulnerabilities.
"He Richie has a very outgoing personality, Oliver continued. "He's caring and seems like a leader. He came alone (to the audition). He's very independent but he wants the best for everyone. He considers himself first but he doesn't want anyone else to suffer."
Oliver also shared what he saw as the character's need for a "second alternative" for the post-dancing years. At one point Richie says that he could have been a kindergarten teacher, and teaching is clearly one of the options the show suggests. As for Oliver's second alternative, "I think I want to choreograph."
With extensive training in ballet, jazz dance, folk character dance and African dance, he is well-suited to his own option. Meanwhile, he has realized one of his dreams. "Richie has been my dream role," Oliver says, "and I'm finally getting to perform it."
Kerri Wilson is equally enthusiastic about playing Diana. The 33-year-old Plymouth performer, who holds a degree in broadcast journalism and musical theater from American University, spoke of her role as "an amazing story to tell."
Diana, friend to fellow Puerto Rican dancer Paul, describes a teacher's pessimistic assessment of her acting in a vivid solo "Nothing." She is also featured in the musical's best song "What I Did for Love." 
Speaking of street smart Diana, Wilson noted, "She has an edge but I feel like there's a warmth and an energy about her." As for the back story about the character's acting in school, she contended, "People have different ways of learning. Hey, this guy [the teacher in the song 'Nothing'] isn't the only one who can show her what to do."