Arts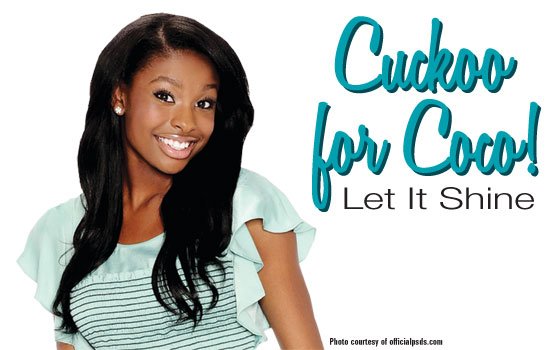 What was the last song you listened to?
I listen to "Glee" songs a lot. I like their rendition of "Bust the Window Out Your Car."
What is your favorite dish to cook?
 I like to cook shrimp alfredo. It's also my favorite dish to eat!
What excites you?
Performing of any kind: singing, acting, dancing. I also get really excited during interviews.
Who is your favorite clothes designer?
I am so laid back that, honestly, I'm in jeans and sweats a lot of the time. I like Aeropostale and Hudson Jeans.
What was the best business decision you ever made, and what was the worst?
I would have to say the best was when my mom formed a company for me. I write out all of the checks for my performance business. I get to see the money I make and how much it takes to do what I do.
My worst decision was not learning Spanish yet. I think it would really help my business if I could do some of my singles in Spanish or a Spanish/English mix.
When you look in the mirror, what do you see?
A confident person who loves life. I see a happy girl!
If you could have one wish instantly granted, what would that be for?
My personal wish would be to have my own TV show, but if I could have anything, my wish for the world is that no one on the Earth would ever go hungry.
What is your earliest childhood memory?
My earliest memory is of the best Christmas gift ever, a toy train. I remember riding that thing all through our house.
If you were an animal, what animal would you be?
I would be a butterfly. A beautiful, purple butterfly.
When do you feel the most content?
When I'm with my entire family.
Who is the person who led you to become the person you are today?
My parents are the people that led me here. My mom helped me learn to sing and she travels with me.
My dad always told me that I could be anything I wanted if I was willing to work hard enough to achieve it.  
What key quality do you believe all successful people share?
Determination. You have to be willing to put in the extra time and the extra practice to be the best. Also, no matter what responses you get from your work, you have to be determined not to give up on your dreams!
What advice do you have for anyone who wants to follow in your footsteps?
Have confidence, do your own thing, find your talent, and work at it to be the best. And always, always have fun!
How do you want to be remembered?
As a sweet Christian girl who was always loving and kind to everyone.