Arts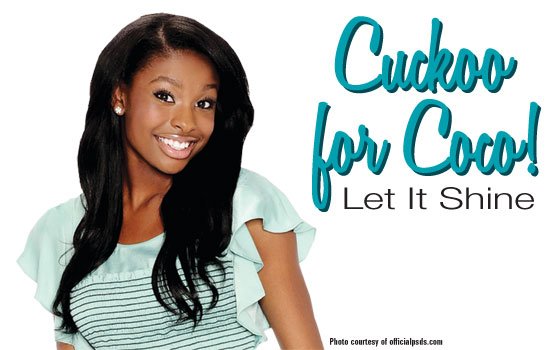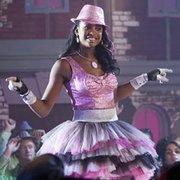 A fresh-faced, bright-eyed Southern beauty, 14-year-old Hollywood Records recording artist Coco Jones will grace television sets across the world on June 15th when she stars in the Disney Channel original movie "Let It Shine" opposite Tyler James Williams and Trevor Jackson.
Jones plays the role of Roxie, a teenage singing sensation whose music label is sponsoring a songwriting contest at a teen club.
Cyrus DeBarge (Williams) writes a contest-winning song about his love for Roxie, but when he's too shy to claim it as his own, his best friend, Kris McDuffy (Jackson), takes the credit. Based on the play "Cyrano de Bergerac," "Let It Shine" relates a tale of young love with an underlying message about summoning self-confidence.
Jones can also be seen regularly guest-starring on Disney Channel's "So Random" and "Good Luck Charlie." Recently, she has been in the recording studio with Toby Gad, David Banner and Rock Mafia. One of the hottest tracks to drop is a duet called "Whodunit?" with "Zeke and Luther" star Adam Hick, which peaked on the Radio Disney charts at #20.
Born in Columbia, S.C., on January 4, 1998, to former NFL star Mike Jones and talented session vocalist Javonda Jones, Jones was raised in Lebanon, Tenn., where she began singing as soon as she learned to speak. The young actress/singer/rapper's first stage performance was at six years old when she belted out "America the Beautiful" to a wowed crowd of parents at her kindergarten graduation.
In 2010, she released her debut CD "Coco Jones," featuring songs reflecting her platform of positive values and strong self-esteem. Last year, Jones was one of five finalists in Disney's "Next Big Thing" competition, an achievement which further helped to launch her musical career. And this summer, she will be touring with the "Next Big Thing" talent contest.
What interested you in the role of Roxie in "Let It Shine?"
When I first read the script, I fell in love with it. Singing, dancing, and acting! The part was right up my alley. Plus, the thought of playing a rock star was like a dream for me.
The movie is based on the Cyrano de Bergerac. Did you read the original play in preparation for the part?
I read a lot of summaries about the story. I also watched "Roxanne," the movie starring Steve Martin.
The lead characters' names have been changed slightly from Cyrano and Roxanne to Cyrus and Roxie. Has the story been changed, too?
Oh, yes, they definitely updated the story, setting it around today's music industry, featuring gospel and hip hop music.
The movie is also a musical. How much did you get to sing?
I got to sing a lot. I am singing in five songs from the soundtrack.
What message do you think people will take away from the movie?
The main message is to believe in yourself. Cyrus learns to have confidence in his writing, Chris has confidence in his performance, and my character, Roxie, learns to be confident in her singing.