Rel Dowdell discusses his new film 'Changing the Game'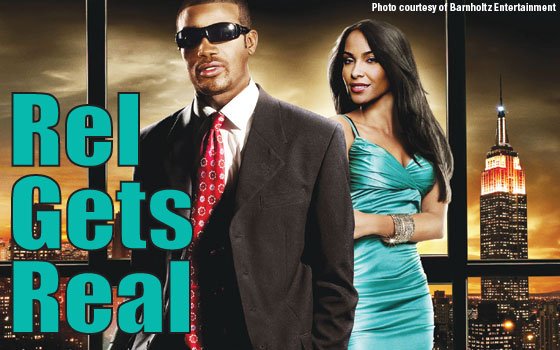 Then, after I was happy with the script, I recruited a good friend of mine, veteran actor Tony Todd ("Candyman" and "Final Destination") to be a part of the film. With "Changing the Game," I figured attaching someone of his caliber would help me raise money for the film, which it definitely did.    
It took three years to raise just enough money, complete casting, secure crew, locations, shoot and do post-production for the film. I had a lot of other help from producers Alain Silver, Larry Weinberg and Don Schneider along the way.
It then took two years to get a final cut and then avidly seek theatrical distribution for the film. All in all, it took seven years from initial script to seeing the film finally on the big screen.
What was the most challenging aspect of that filmmaking process?
Trying to cover more than 21 locations (national and international) over three decades of the main character's life in only 21 days on a budget nowhere near Hollywood standards, or for that matter, most independent film standards nowadays.
Most indies are now made in the millions. I wanted to show that a lot can get done with a little bit, if it's planned and executed right. That's where your skill as a filmmaker is greatly tested.
Who is your intended audience?
Anyone who has had to struggle and overcome odds in their lives. Anyone who has gotten up off their death bed through someone's ardent prayer and been thankful to God for another chance in life. If you haven't had to overcome strife and hardships to get to where you are today, this film may be like a foreign film with no subtitles to you.
What message do you want people to take away from the movie?
That life is a constant game of tests and struggles. Just when you  think you're in the clear, even tougher tests are ahead. Your opposition adapts to you just like you adapt to it. Some tests you are going to win, and some you are going to lose. However, with true faith, you will have a chance to get back in the game and win when facing the final and most consequential test to keep your soul intact.
Who is your favorite director?
Alfred Hitchcock.
What's your favorite movie?
Bugsy Malone (1976).
Have you started to think about your next film?
It's just starting to come to me. After seven years of stress and strife to get this film released, I am finally feeling a sense of completion. I do have a wonderful idea in a completely different genre that I know would be a smash hit film if the right people got behind it.
Who would you like to star in it?
I am one who loves to give the next great talent a break. I gave Wood Harris his first lead role in "Train Ride." I had no doubt he could pull it off for an instant. Same goes for Sean Riggs in "Changing the Game." I feel he has the potential to be the next Denzel Washington. As a filmmaker, having the vision to say you helped to discover a breakout new talent is a great blessing.