Rel Dowdell discusses his new film 'Changing the Game'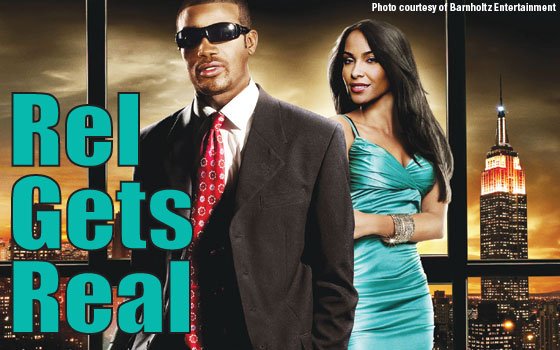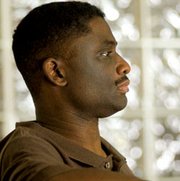 Rel Dowdell discusses his new film 'Changing the Game'
Rel Dowdell is a gifted screenwriter and director. Born and raised in Philadelphia, he received his bachelor's degree in English with magna cum laude honors from Fisk University and a master's degree in film with highest distinction from Boston University.
Dowdell's first feature film, "Train Ride," was released to widespread critical acclaim. Produced with independent financing, the film was acquired and distributed by Sony Pictures in 2005, and was a tremendous financial success. The picture starred Wood Harris, MC Lyte, Russell Hornsby and the late Esther Rolle in her last performance.  
"Train Ride" was ranked as one of the best American movies that year as cited by veteran film critic Gerald Peary of The Boston Phoenix. It garnered high praise in film historian Irv Slifkin's book, "Filmadelphia: A Celebration of a City's Movies," and it also won Best Feature at the American Theatre of Harlem Film Festival in 2005.
Rel Dowdell has drawn comparisons to John Singleton and Spike Lee for his blend of urban storytelling and suspense to tackle relevant social issues intertwined with a powerful moral message.
How did you come up with the idea for 'Changing the Game'?
I wanted to be daring and create a film with an African American male protagonist that combined genres, kind of like a cross between "New Jack City" and "Wall Street." The key was to make sure to show that the African American male protagonist, when given the chance to escape his virulent, inner-city environment and become successful, would make sure not to get engulfed by it again, but at the same time, never lose his sense of self and appreciate the roots from which he originated, in order to make smart decisions in his life.
To what extent is the story autobiographical?
Wow! Good question. I think every screenwriter takes pieces of him or herself and integrates them into the fabric of some of the characters in the screenplay when it's written.
In life, you have to have street sense as well as book sense if you're going to survive in this world. The main character, Darrell Barnes (Sean Riggs), uses spirituality and intelligence to guide him through some of the pitfalls in his life. I can fully relate to that. I had people pray for me continuously during the more arduous times in my life, just like the character of the grandmother (Irma P. Hall) did for Darrell.
How much time did each part of the process take: The scriptwriting, raising money, casting, screen location, shooting, editing and getting the final cut into theaters?
It took me about two years to fully develop and write the script. After I conceived the idea for the story, I brought a friend of mine on named Aaron Astillero who had a lot of knowledge about the inner dealings of the stock market and Wall Street. I wanted the story to be accurate and authentic to what was going on at the time.