Ring in a new, healthier you in 2012
1/24/2012, 7:44 p.m.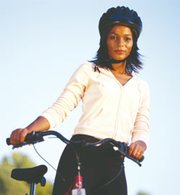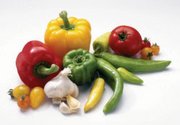 Dana-Farber experts offer free and easy tips to stay healthy and reduce cancer risks


With the start of a new year, Dana-Farber Cancer Institute experts are encouraging people to ring in new, healthy habits and offer a number of free and low-cost strategies to help people maintain good health and possibly reduce various cancer risks.
Get moving!
Staying fit and healthy can be as simple as lacing up a pair of sneakers and going for a walk. Moderate to intensive aerobic exercise, according to studies, can reduce the risk of recurrence of several cancers, including colon and breast.
"You don't have to be a marathon runner, but the more you exercise, typically the greater the beneficial effect," says Jeffrey Meyerhardt, M.D., MPH, a Dana-Farber gastrointestinal cancer specialist.  
Here are some inexpensive ways to work out, but consult a doctor first.
• Using the stairs rather than an elevator.
• Walking or riding a bike rather than driving.
• Taking an exercise break or quick walk at work.
• Using a stationary bicycle or treadmill while watching TV.
Color your world … and your shirt?
It doesn't cost anything to walk by the cookie aisle and into a store's produce section. And, taking that little detour can provide many health benefits. A diet low in processed sugars, red meat and calories, but high in fruits and vegetables and loaded with antioxidants is one of the simplest ways to help maintain a healthy weight and reduce the risk of certain cancers.
The overall key is to look for colorful produce like pomegranates, tomatoes, eggplant, grapes, cherries and turnip. The brighter and richer the pigment, the higher the level of nutrients.
"In the nutrition world, we like to say if it comes from the ground and it stains your shirt, you want to be eating it," says Stephanie Meyers, MS, RD/LDN, a nutritionist at Dana-Farber.
Skip that cocktail
Limiting alcohol consumption can save money and it may lower the risk of developing some cancers. Dana-Farber researchers found that women who consume one alcoholic drink a day may increase their risk for breast cancer. "Women need to consider the possible effects of alcohol on breast cancer risk when weighing the risks and benefits of alcohol consumption," says Wendy Chen, M.D., Ph.D., a breast cancer expert.  "Our findings indicate that in some women, even modest levels of alcohol consumption may elevate their risk of breast cancer."
Save money and lives — quit smoking
Buying cigarettes and other tobacco products can really take a bite out of a budget. Kicking the habit can result in both a healthier lifestyle and significant financial savings.
According to the American Cancer Society, smoking is the most preventable cause of death in the United States. It also causes more than 80 percent of all cases of lung cancer and increases the risk of oral, throat, pancreatic, uterine, bladder and kidney cancers.
"Even though there have been many recent advances in lung cancer treatments, the most effective way to eradicate lung cancer is to prevent it from ever happening," explains Bruce Johnson, M.D., director of Dana-Farber's Lowe Center for Thoracic Oncology. Johnson emphasizes that it is never too late to quit. People who stop and remain nonsmokers for at least 10 to 20 years can cut their risk of developing lung cancer in half.