Michael Fields
1/3/2012, 9:57 a.m.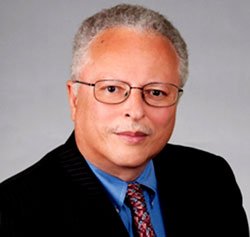 Michael Fields
The National Association of Black Journalists (NABJ) recently announced that Michael Fields, news director of WABE 90.1 FM in Atlanta and former Bay State Banner reporter, will receive its prestigious Ida B. Wells Award.
The annual honor is given to a media executive or manager who has made outstanding efforts to make newsrooms and news coverage more accurately reflect the diversity of the communities they serve.
Fields will be honored on Jan. 26, 2012, at NABJ's Hall of Fame Induction Ceremony at the Newseum in Washington, D. C.  Previous recipients include: Steve Capus of NBC News; Reggie Stuart of Knight Ridder; Paula Madison of NBC Universal; and Walterene Swanston of NPR.
The Ida B. Wells Award is named in honor of the distinguished journalist, fearless reporter and wife of one of America's earliest black publishers.
"I am greatly humbled to even be mentioned in the same breath with Ida B. Wells, who was one of America's most courageous journalists, battling the double handicaps of both race and gender to fight the evils of lynching," Fields said.