Lydia R. Diamond's enduring 'Stick Fly' makes its New York debut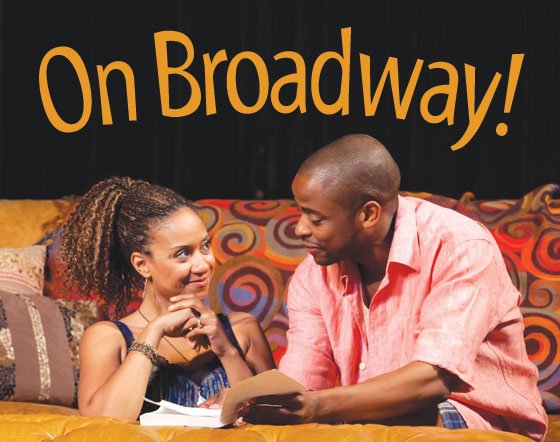 True to its genre, the play is animated by witty banter and parlor games that cover for ploys, jabs of one-upmanship and domestic jousts of other kinds.
The LeVays and their women play Scrabble as they flaunt their wit. And they also play a deeper game, with higher stakes. Despite their education, gifts and accomplishments, they come to see how near or far they are from a more elusive prize — love and its demands and rewards.
Despite a contrived, soapy plot and an overdose of cleverness, the play is never less than entertaining and bristles with honesty about the currencies of race, class, education and money. Most satisfying of all, the actors ably mine the personalities of their characters.
Dulé Hill ("The West Wing") plays Kent, Diamond's idealized nice guy, who withstands his father's disdain as he strives to become his own man. Stiff at first, Hill gains warmth and conviction in the course of the play.
As a father who talks a good game, Ruben Santiago-Hudson transmits his character's dual currents of chill and charm. The son in his image, Flip (Mekhi Phifer) at times talks and behaves like a jerk. Yet without abandoning his character's cool assurance, Phifer shows Flip is not too old to grow up.
Reprising her role in the Boston production, Rosie Benton is the elegant and sophisticated Kimber. Flip's match in self possession, she too has her moment of vulnerability.
Tracie Thoms is funny, tough and cute as the overwrought, yearning Taylor. Yet like her character, who rarely lets up, she over-performs her role.
As Cheryl, Condola Rashad appears to be having the most fun on stage. She plays her part as the group's maid and peer with droll restraint. And she gets some of the best lines. Speaking of Taylor, Cheryl tells Kent, "Tell her not to try so hard."
Fed up with her houseful of charges, she says, "… you don't think 'bout nothin' but yourselves and your damn socioeconomic bantering, and bugs, and relationship dysfunction …"
Later, as she absorbs a shattering revelation, Cheryl says, "I'm thinkin' I don't like Taylor 'cause she trying so hard to be seen. But I don't like her 'cause she like me … I deserve to be seen."
So does this play. If you missed it at the Huntington, see it in New York.