Obituary: Willis Saunders, former Boston police commander and Tuskegee Airman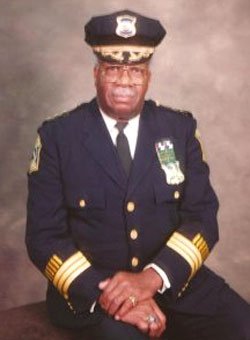 Saunders was a longtime member of the Massachusetts Association of Minority Law Enforcement Officials. He also served on the board of the John A. Shelburne Community Center in Roxbury.
Saunders leaves three daughters, Sharon of Dorchester, Michelle of Boston and Robbin of canton. He had one grandson.
"He believed in proving yourself, his daughter Robbin said in a published report. "He always said that if you demonstrate your capabilities, then treat people with respect and dignity, eventually they're going to see through to the person inside.''
Also benefiting from Saunders' mentorship were the women who started joining the force in the 1970s.
"He was strong, charismatic, eloquent and just terrific and almost like a father figure, always taking care of us," said Patrice Bennett, one of the women who now make up 13 percent of the Boston Police force. She came on the job in 1985, the year Saunders became the department's night commander.
"It was scary as a rookie, going to gun calls, but just seeing him there and knowing he was there showing us how to make the calls made us feel more comfortable," she said.
Material from the Boston Globe and WBUR was used in this report.