Community organizing paid dividends for Suzanne Lee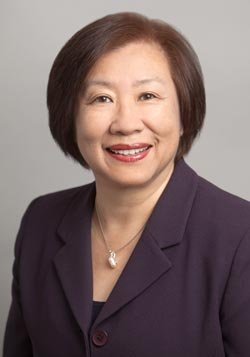 To reassure the anxious parents, that fall Lee began accompanying students from the South End and Chinatown on the school buses to Charlestown.
The Chinese parents discovered that the balanced racial-ethnic parent councils established under the federal court order placed them in the demeaning category of "others." The School Department would rebuff the parents' entreaties by telling them that the desegregation case brought by the NAACP was a matter of black and white.
In 1977, Lee was a cofounder of the Chinese Progressive Association. The advocacy organization based in Chinatown played a role in easing interracial misunderstandings and tensions in the nearby Castle Square after Chinese started moving into the predominately black complex in the 1980s.
The association helped form the Castle Square Tenants Organization in 1987. It brought the mix of tenants together to resist rent increases and the complex's conversion to market-rate condos, for instance.
"When it comes down to important things, people will come together. Common interest," Lee said. "But somebody has to help them come together."
As an educator, Lee worked her way up to being a principal, first turning around Baldwin School in Brighton and then leading Quincy School for a decade before retiring in 2009. She won praise for the excellent academics at the Quincy, where she arranged for students to participate in enrichment learning activities. White parents have largely abandoned the Boston schools, but some prosperous ones chose Quincy over a private school.
The decades of bridge-building and community organizing paid dividends when Lee challenged Linehan for the District 2 seat on the council. The occupant of that seat, like Linehan, has always been a South Boston resident. Lee lives in Chinatown.
"I knocked on doors, and I know every single street in South Boston. I made some terrific friends," Lee recalled. "People were surprised that I was there knocking on their doors, but they still did talk."
Then enough of them voted for her that she almost pulled off a rarity — defeating a council district incumbent.